Mayo: Sediment caused discolored water in hospital taps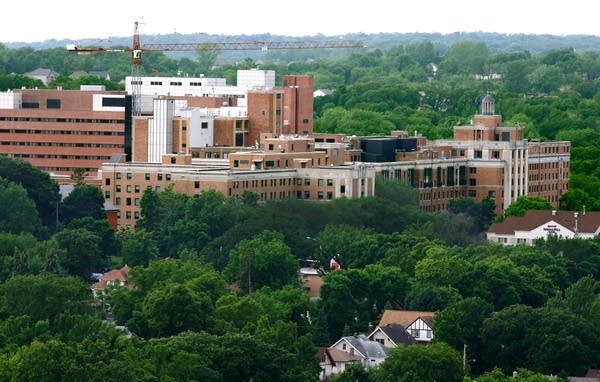 Updated: 9:20 p.m. | Posted: 12:15 p.m.
Initial tests show sediment created the dark-colored water that ran this week from taps at Mayo Clinic's St. Marys hospital.
Mayo released a statement Wednesday evening that, according to a preliminary analysis, the sediment had come from filtering material from the well at Saint Marys and that the water supply has been deemed safe, adding that "Initial tests have not found issues with bacterial contamination or heavy metals."
The water was deemed safe for cafeteria use, the statement said, "Filters on coffee, ice machines and other equipment are being changed, and will come back online over time."
Testing is still being done in other areas of the campus, with results expected on Thursday.
Mayo said it would continue to supply bottled drinking water to staff, patients and visitors, as well as cooking water to its kitchens. It noted that while the tap water is suitable for hand washing, "it should be followed by hand sanitizers that are being placed in bathrooms across the hospital as a precautionary measure."
Rochester authorities said Tuesday they were confident the situation was isolated to the St. Marys campus and that the city's water is safe to drink. The city utility said as a precautionary measure it flushed the areas surrounding the campus and found no discolored water.