Another 1 in 1,000-year rainfall event
Our latest significant flash flood event tore up roads and bridges in northeastern Minnesota and northwestern Wisconsin.
Many locations along and east of Interstate 35 near Moose Lake, Minn., recorded 5 to 9 inches of rainfall over the weekend. Totals in excess of 10 inches fell across northwest Wisconsin.
Drummond in northwestern Wisconsin recorded an incredible three-day rainfall total of 15.03 inches. That exceeds the 1 in 1,000-year rainfall frequency recurrence interval on the National Oceanic and Atmospheric Administration's ATLAS-14 charts.
The 15-inch total actually exceeds the 13-inch criteria for a 1 in 1000-year rainfall event by about 2 inches.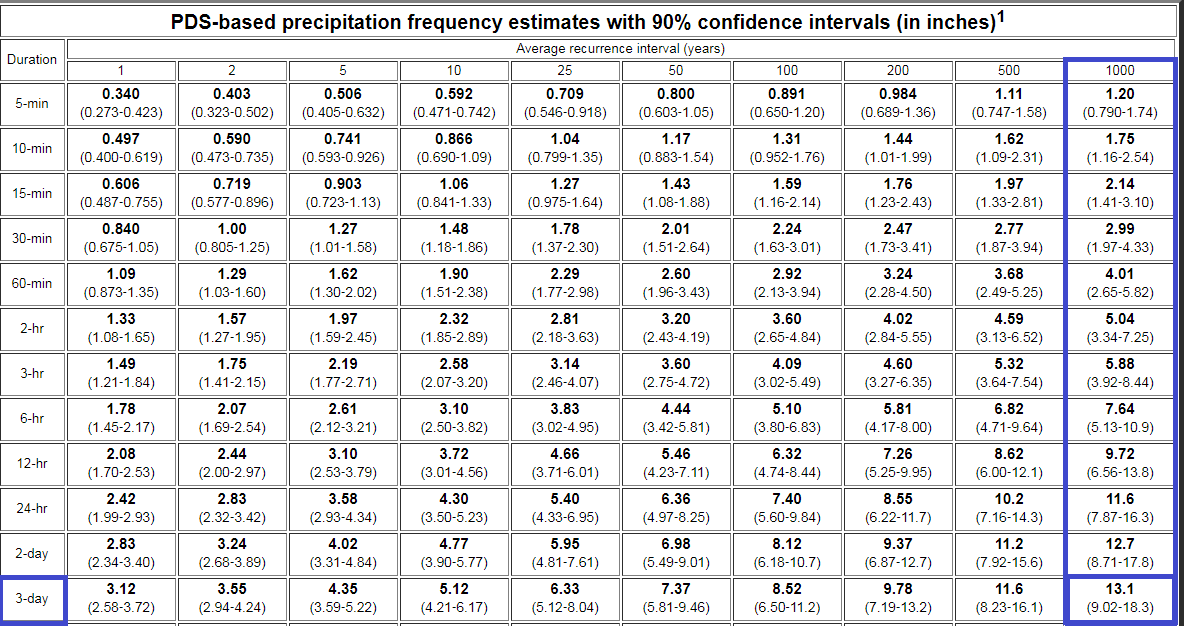 Here's a look at rainfall totals from the Duluth National Weather Service.
Mega rains
It remains to be seen whether this will qualify as our latest mega-rain event in the Upper Midwest. These extreme rainfall events have become far more common in the past 18 years. Here's more on mega-rains from the Minnesota Department of Natural Resources State Climatology Office.
If we examine the period 1973-2016, Minnesota has seen eleven mega-rains, with a sharp uptick since 2000, despite a small decrease in observer numbers. Of these 11 events, two were in the 1970s, one was in the 1980s, none were in the 1990s, but four occurred in both the 2000s and the 2010s (still underway).

Thus, the 18 years from 2000-2017 have seen nearly three times as many mega-rains as the 27 years spanning 1973-99.

Although it is difficult to assess the statistical significance of that rapid increase, we do know that these trends are consistent with the expectation that Minnesota and the Upper Midwest will receive more precipitation, and more precipitation from large events, in response to increasing global temperatures and increased available moisture for passing storm systems.
Showers linger
We won't see any extreme rainfall totals Tuesday, but showers linger across parts of Minnesota and Wisconsin. NOAA's High-Resolution Rapid Refresh model shows the trend for spotty showers Tuesday.
Warmer and drier days ahead
Skies turn sunnier as the week rolls on. Highs in the upper 70s and low 80s will be common the next several days.
Temperatures push the 90-degree mark int he long-range outlook as we head toward the first week of July. So far June is running nearly 5 degrees warmer than average in Minnesota.
Your support matters.
You make MPR News possible. Individual donations are behind the clarity in coverage from our reporters across the state, stories that connect us, and conversations that provide perspectives. Help ensure MPR remains a resource that brings Minnesotans together.