Vikings, Packers face off this weekend
Updated: 1:04 p.m. | Posted: 9:50 a.m.
Will he or won't he? That's a question Packers fans will be asking about their quarterback Aaron Rodgers when Green Bay takes on the Vikings this Sunday. It's still unclear if he will play with an injured leg.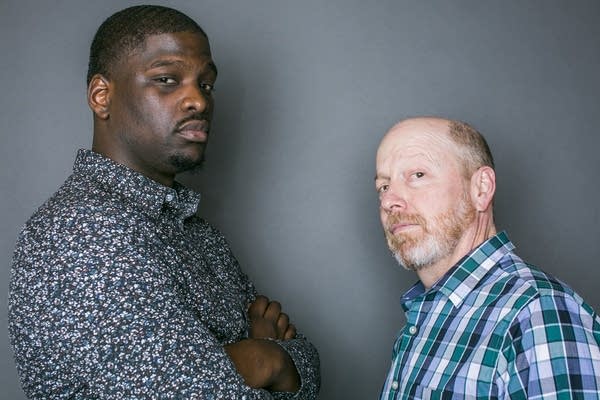 The Vikings have quarterback concerns of their own. They have their hopes pinned on high-priced free agent Kirk Cousins. 
MPR News' Phil Picardi and Jeffrey Bissoy-Mattis talked about how both teams look before they play on Sunday. 
Click on the audio player above to hear their analysis. 
Picardi:  We still don't know if Aaron Rodgers will play on that injured leg. Will the Vikings be ready either way?
Bissoy-Mattis: Aaron Rodgers Packers' training facilities with an apparent knee sprain, on Wednesday. He still has a few days to decide if he wants to give it a go, but I doubt he'll miss this big game. Whether Rodgers suits up or not, Vikings will prep for this game as if he were playing.
Rodgers lost much of last season after he was knocked out against the Vikings with a broken collar bone. As if the Vikings/Packers rivalry needed anymore heat ... is there a revenge thing going here? Or is that something only fans think about?
Fans will always exaggerate the importance of this match, but that's how Divisional rivalries work. When you share a border like Minnesota and Wisconsin it raises the ante even more so. Both teams will be looking to make a statement. Win this game and you know you're heading in the right direction.
The Vikings are very good. Strong defense, good receivers, good runners. And this season they addressed the quarterback situation with the signing of high priced free agent Kirk Cousins. How did he look in that opening season victory last week?
Cousins looked great. He had an efficient outing scoring two touchdown with zero interceptions on the day. He also looked pretty patient in the pocket, but there's still some kinks to work around with him and the receiving core.
The Packers frequently pin their hopes on Aaron Rodgers. Let's say he's healthy. Sunday's game is in Green Bay. Who wins and why?
Listen, the Packers came back from down 20 points at halftime against a rebuilding Bears team in week one. Given their performance against Jimmy Garoppolo in the 49ers, I have hard time seeing the Vikings giving up 20 points and even harder time seeing them struggle to put up points on the Packers defense. I'm leaning 27-17, Vikings.
It's only the second week of the season. After Sunday, still 14 games to go. Is two games enough of a sample size to know how good the Vikings can be?
I think just like last week, there will be flashes of just how good this Vikings team can be. The defense is already in midseason form, but give it till week seven till we can confirm that this Vikings offense is the real deal.