September preview now; summer heat returns next week
Highs in the 70s return
Tuesday's skies reminded us that summer thunderstorm season is not over just yet. Check out this video of a small tornado forming near Ellendale, Minn. 
September preview
Cooler north breezes blow Wednesday. Highs barely crack the 70s across much of Minnesota, with some towns lingering in the 60s. Welcome to average — for Sept. 14.
Warmer again next week
There are still signs that 80s will return next week. Scattered rain chances pop up Thursday into Friday, and again Saturday. Sunday looks like the sunnier day of the weekend. The weather looks glorious next Monday and Tuesday.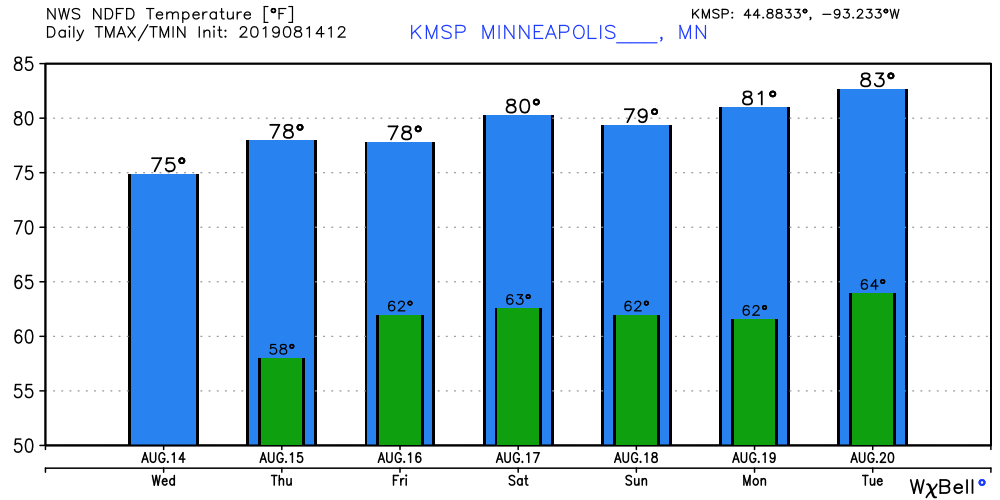 State Fair heat?
I'm still watching signs of possible heat late next week. Several models suggest highs in the upper 80s to near 90 degrees for at least part of the 12-day State Fair run this year. NOAA's 8-14 day outlook favors warmer than average temperatures across the Upper Midwest and Great Lakes.