Accused mosque bomber's attorneys say hate crime law doesn't apply to Hari's case
Attorneys for a man suspected in the firebombing of a suburban Twin Cities mosque two years ago say that the most serious charges against their client should be dismissed. Michael Hari is accused of hate crimes in the attack on the Dar Al-Farooq Islamic Center in Bloomington. Among other things, Hari's defense team claims the laws their client is charged with breaking are unconstitutional.
The 5 a.m. pipe bomb blast and fire — fueled by diesel and gasoline — caused major damage to the mosque. Five people inside had gathered for for early prayers, but no one was injured.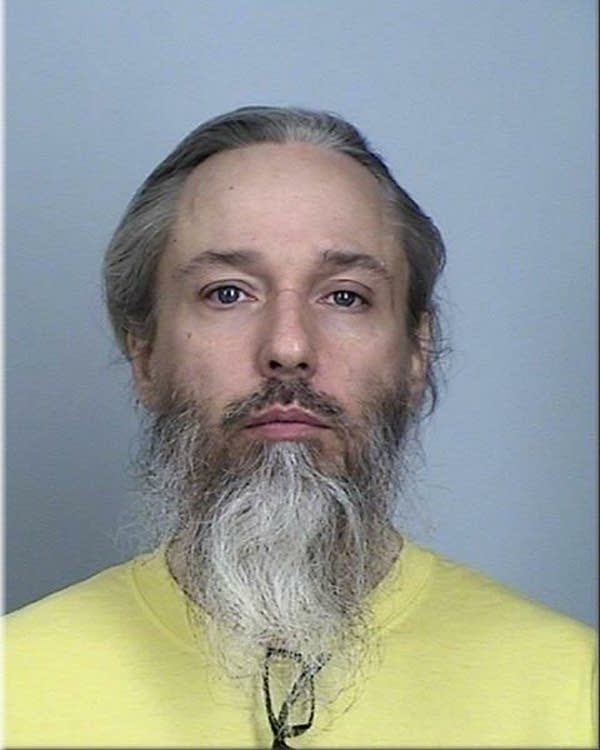 Federal prosecutors say Hari, the alleged leader of an anti-government militia, drove a rented pickup truck with two other men more than 500 miles across parts of three states to carry out the attack.
In January, Michael McWhorter, 30, and Joe Morris, 24, pleaded guilty.
Bloomington mosque bombing suspect left trail of trouble
In a federal courtroom in St. Paul on Monday, Reynaldo Aligada, one of Hari's public defenders, began picking apart prosecutors' arguments.
Aligada says the hate crime law that criminalizes vandalism of the mosque based on its religious character is invalid on its face because it exceeds Congress' authority.
He argued that because criminal property damage is usually handled on the state level, prosecutors are relying on an imaginary link to interstate commerce to make a federal case. The defense also notes in its brief that arson is against the law in Minnesota, and county prosecutors have the option of adding a bias-motivated enhancement.
Prosecutors counter that every federal court to have addressed challenges to the hate crime law has found that Congress properly exercised its power to regulate interstate commerce.
Timothy Visser, an attorney with the Justice Department's Civil Rights Division, argued that Hari is not accused simply of a property crime. Visser noted that there were people inside the mosque when the bomb exploded, and Hari sought to interfere with the congregants' freedom to practice their religion — a clear violation of the hate crime law.
Hari remains jailed in Anoka County ahead of his trial, which is scheduled to begin Sept. 30. Morris and McWhorter are jailed in Sherburne County while they await sentencing. They face a minimum of 35 years in federal prison.
Your support matters.
You make MPR News possible. Individual donations are behind the clarity in coverage from our reporters across the state, stories that connect us, and conversations that provide perspectives. Help ensure MPR remains a resource that brings Minnesotans together.