Ellison says state hasn't agreed to Purdue Pharma deal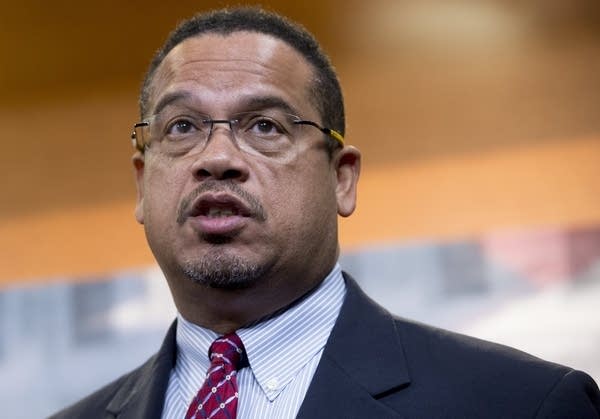 Attorney General Keith Ellison said Minnesota hasn't joined the reported $12 billion settlement with Purdue Pharma, the maker of the opioid painkiller Oxycontin.
Most states and thousands of local government bodies are plaintiffs in the lawsuit against Purdue and its owners, the Sackler family, for the role they played in creating the opioid epidemic, which now claims about 50,000 lives each year in the United States.
The Associated Press reported Wednesday that about 2,000 of the plaintiffs have agreed to the deal. But attorneys general in states like New York, Wisconsin and Connecticut have said they're not part of it. Ellison said in a statement released late Wednesday that the terms of the agreement aren't yet clear enough to convince him to sign on.
"I understand there is widespread uncertainty about the details, including the amounts of payments, the time period over which payments would be made, and the terms for ownership and operation of Purdue and other holdings going forward," Ellison said. "From what I do understand, it may be worth far less than media reports say and seems to be not yet good enough for the magnitude of the death and destruction Purdue and the Sacklers caused."
Attorneys representing the governments in the lawsuit said about half the involved states have signed onto the settlement. The Associated Press reported that Arizona Attorney General Mark Brnovich argued that the settlement is the "quickest and surest way to get immediate relief" for his state and people who have been harmed by the opioid epidemic and the company's actions.
Ellison said that the Sackler family should have to give up more of their personal fortunes. He's expanded the state's lawsuit to include former Purdue president Richard Sackler and seven other family members, alleging that they deceptively marketed the opioid painkillers and pushed for aggressive sales targets. He also called for more disclosure about the role the company and the Sackler played in the opioid epidemic.
"The Sacklers were in full control of Purdue at all times during the crisis. Families and survivors deserve transparency about what they did to contribute to the deaths of their loved ones," Ellison said. "We cannot allow them to escape with their reputations intact."
A spokesperson for the city of Minneapolis, which is also involved in the lawsuit, said the city has also not signed onto the tentative agreement.