One more mild day; wintry storm takes aim
Heaviest snow still expected across North Dakota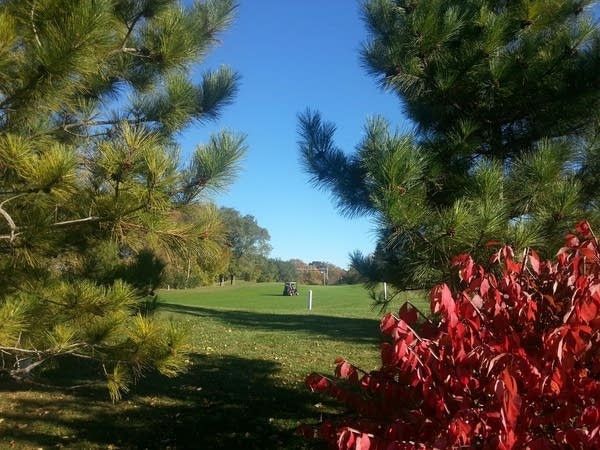 One more day.
We enjoy one more day of October weather bliss across Minnesota. Mild breezes blow again Wednesday. Car and bank thermometers flash 70 once again this afternoon. Kids chalk-up your local cul de sac. Dogs run happily in the nearest dog park.
We're moving into mid-October now. The weather maps show signs of change. The season is turning. But we may not be done with 60s or 70s just yet in the Twin Cities. Temperatures moderate again late next week. Hope is a powerful force in all things Minnesota weather.
70s again
Seventies rule much of Minnesota again Wednesday. Colder air pools behind the frontal zone in far northwest Minnesota. Preview of coming attractions.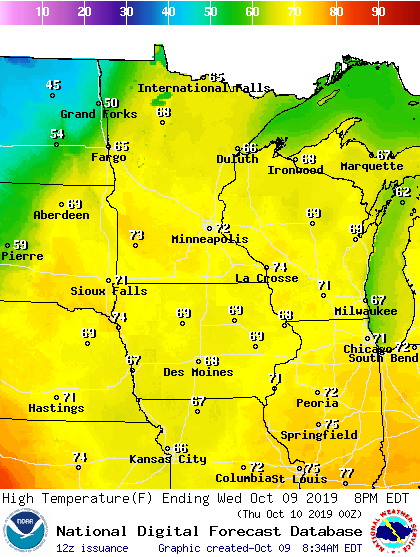 Winter storm warnings up
Winter storm warnings have been posted now for a big chunk of the Dakotas. Anyone planning travel west the next few days will want to stay tuned to the latest conditions.
Bull's-eye: North Dakota
Central and eastern North Dakota still look like the target zone for the heaviest snows. More than a foot will fall in round one, which another dumping on Saturday.
Overall storm snowfall totals through Saturday still look impressive in eastern North Dakota. The heaviest snows likely fall west of Fargo and Grand Forks. One to 2 feet is still in the cards.
Twin Cities: Mostly rain
The Twin Cities and eastern Minnesota ride the milder, rainy side of this storm. We may see a few snow showers late Friday and Saturday, but don't hold your breath for any accumulation. The heaviest rain arrives on Thursday night.
Temperatures tumble
Friday and Saturday will remind us that we live in Minnesota. Temperatures hover near the 32-degree mark in the Twin Cities by Saturday morning.
The average date of the first 32-degree reading at the Minneapolis-St. Paul International Airport is Oct. 10. If we don't manage to bottom out at 32 degrees this weekend, it could be another week at least.
Temperatures slowly crawl back to average late next week.
Milder late next week
Farmers could use a little more warm, dry weather. It looks like they may get some late next week. Briefly.
The National Oceanic and Atmospheric Administration's Global Forecast System model hints at upper 60s to near 70 again around Oct. 18-19.
Stay tuned.