Photos: Trump supporters, opponents descend into downtown Minneapolis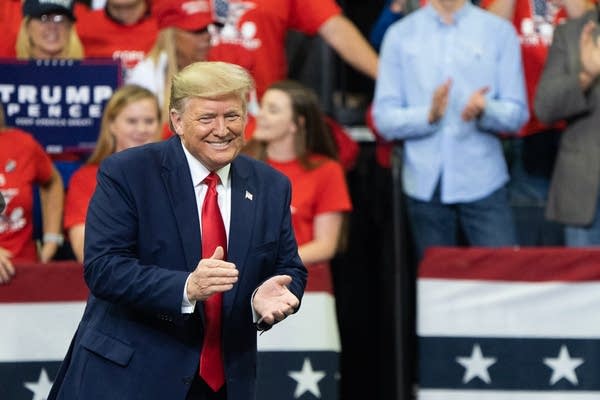 As President Trump rallied inside Target Center, thousands of protesters demonstrated outside.
The rally was Trump's first campaign appearance since the House formally began an impeachment inquiry against him. Thousands of supporters attended the downtown Minneapolis event — with some waiting hours in line to get in.
Outside the Target Center, protesters chanted as they filled First Avenue between Sixth and Seventh streets. The demonstrations were mostly peaceful, with some skirmishes and arguments occurring after the rally.
24 of 24
1 of 24
2 of 24