DNR reviews impacts of farmer's plan to irrigate cropland in Pineland Sands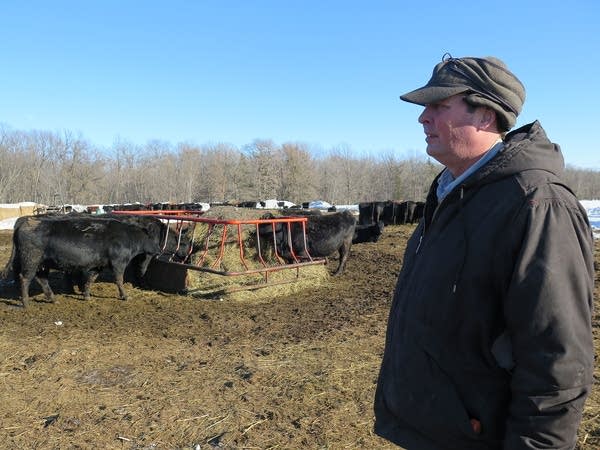 The Minnesota Department of Natural Resources has released an environmental review of a Wadena County farmer's plan to irrigate cropland in the Pineland Sands region of north-central Minnesota.
Tim Nolte wants to irrigate about 300 acres to grow hay and other crops, and graze his cattle. But the request has gotten caught up in a larger debate over the conversion of forests to potato fields in Minnesota's Pineland Sands region, which covers Wadena, Cass, Becker and Hubbard counties.
Nolte's request came at a time of heightened concern over how widespread land use changes in the region — clearing forest to make way for growing potatoes and other row crops — is affecting the land and water.
The region's sandy soil allows nitrates from fertilizer to travel easily into the groundwater, the source of drinking water for the majority of local residents. Recent tests have found more than 10 percent of the private wells in some townships have nitrate levels above the state health standard for drinking water.
In 2019, the DNR requested funding from the Legislature to fund a broader study of the environmental impacts of the land changes happening in the Pineland Sands. State lawmakers didn't approve the funding.
The DNR ordered Nolte to undergo the review, known as an environmental assessment worksheet, before it would approve the three groundwater permits he's seeking. More than 100 people signed a petition asking for the review.
MPR News is Reader Funded
Before you keep reading, take a moment to donate to MPR News. Your financial support ensures that factual and trusted news and context remain accessible to all.
The environmental assessment states that Nolte plans to use practices to foster healthy soil, including planting cover crops, and that he has planted buffers to protect the nearby Redeye River. His farm is certified in a state program aimed at protecting water quality.
But it also points out the project's potential to add to cumulative environmental impacts, such as contamination of groundwater and surface waters, and the loss of wildlife habitat and native plants due to deforestation and chemicals.
The DNR recommends an aquifer test to determine any potential impacts of pumping on local wetlands or streams. The assessment also mentions that pesticide drift or runoff may present a potential threat to the diversity of plants and pollinators in the area's remaining jack pine forest.
The public has until May 6 to comment on the project. The DNR will then determine whether a more in-depth environmental impact statement is needed.