Lake Superior marine buoys give up to the minute water temperatures
Upwelling events can dramatically change water temperatures quickly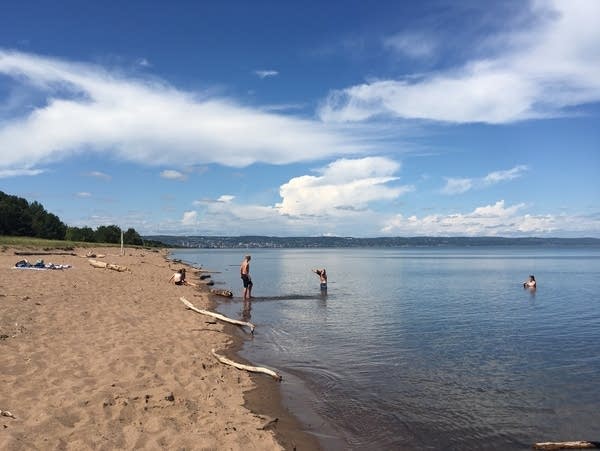 Summer on the Great Lakes.
Water temperatures are finally warm enough for a refreshing swim in Lake Superior. Until the wind shifts.
Water temperatures in many of the Great Lakes have reached the 80-degree mark this summer. Check out the balmy water temperatures on Lakes Michigan, Huron, Erie, and Ontario.
But Lake Superior is a different animal. Superior's northerly location and greater depth mean frigid waters lurk below the surface all summer long. Water temperatures have reached the 70s in the Duluth area this week. But colder pools of water lurk offshore.
And shifting winds can cause rapid temperature drops on the big lake.
Upwelling events
Lake Superior has some of the most unique geography and meteorology on the planet. A northwest wind is usually a cold wind in Minnesota. But for the North Shore, downslope warming means a northwest wind is often a warmer wind direction.
That same northwest wind that warms the air along the north shore has the opposite effect on water temperatures. As winds blow offshore, wind friction on the water surface pushes the warm surface waters away from the shoreline. That process creates coastal upwelling and pulls colder water from deeper in the lake upwards near the shore.
Upwelling can produce a rapid water temperature drop near shore. Water temperatures can plunge from the swimmable 70s, to the hypothermic 50s in a short time. This buoy from McQuade Harbor shows an air temperature of 75 degrees and a water temperature of 56 degrees.
So you may want to check out the latest water temperatures from the University of Minnesota-Duluth Lake Superior buoys before you decide to stick a toe (or anything else) in the water on Lake Superior.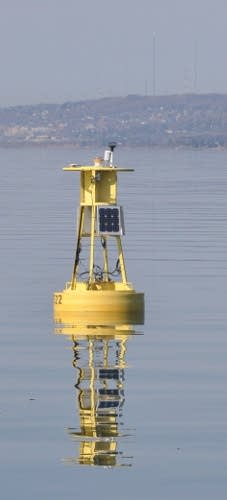 Your support matters.
You make MPR News possible. Individual donations are behind the clarity in coverage from our reporters across the state, stories that connect us, and conversations that provide perspectives. Help ensure MPR remains a resource that brings Minnesotans together.