Sky show: Venus, moon, Saturn and Jupiter dazzle in southwest sky after sunset
A cold but brilliant sky Monday night will last all week on clear evenings
We're in for a celestial treat in the sky after sunset Monday night, Minnesota.
Three planets and a crescent moon play in close proximity in the southwest sky after sunset Monday. As darkness begins to descend after sunset, look southwest.
From right to left, brilliant Venus shines lowest above the horizon. Going up and to the left, the waxing crescent moon shines just below dimmer Saturn. Higher to the left, bright Jupiter caps off the cluster of three planets with the moon.
Space.com elaborates on the sky show this week.
Venus, playfully known by many as the "evening star," is the brightest object in the night sky (barring the moon) right now, and it will be at its most brilliant tonight as it makes its way toward the sun (from our perspective looking at the sky), which it will pass closely by this January. If you look to the western sky after sunset tonight, you'll be able to see the bright planet just above the moon.

The fun will continue in the night sky through the week as, through Dec. 10, you'll be able to watch the waxing crescent moon pass by Venus and then Saturn and Jupiter as it rises slowly in the night sky, according to NASA. In addition to the moon's planetary journey, you'll also be able to see the planets themselves, lined up neatly in the night sky.

Venus will continue to sparkle in the evening sky this week, but the spectacle will be short-lived as the planet sinks closer and closer to the horizon while the moon journeys upward. Venus won't be in the evening sky again until December of next year!
Mostly clear skies
Lighter winds and crisp mostly clear winter skies will make for excellent viewing across most of Minnesota Tuesday evening. The sky show will progress all week as the moon waxes and moves up and to the left each night.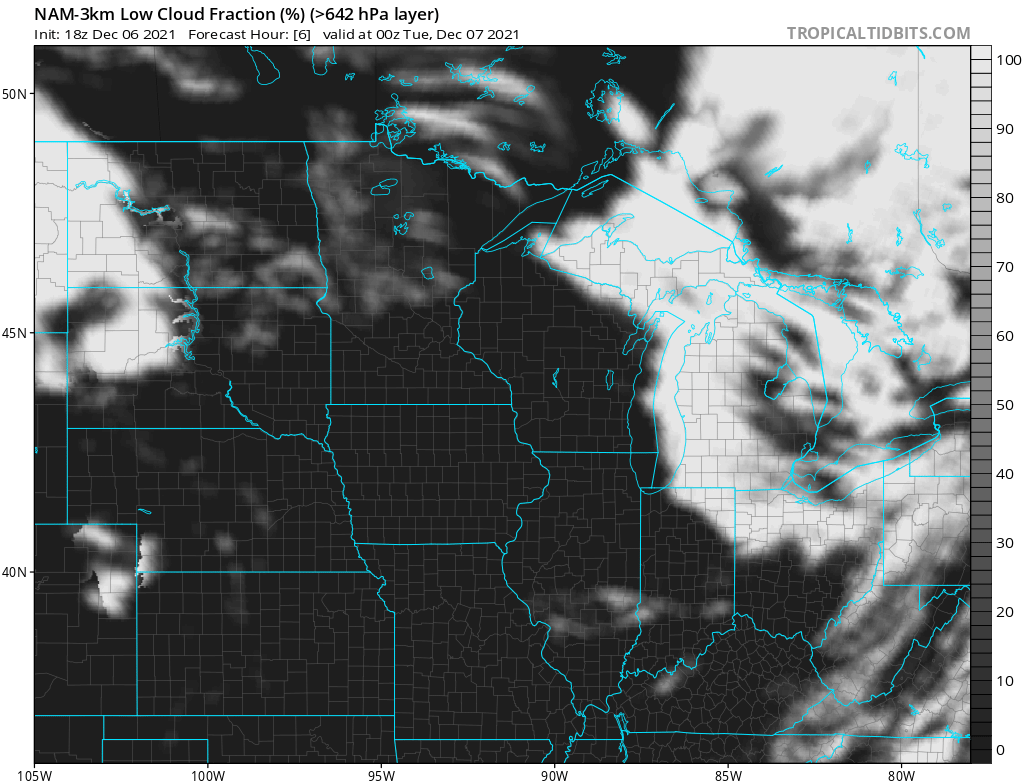 We'll be in and out of clouds the rest of this week so get out there and enjoy Monday night's show if you can bear the December chill.
Enjoy one benefit of our clear crisp wintry air mass.
Your support matters.
You make MPR News possible. Individual donations are behind the clarity in coverage from our reporters across the state, stories that connect us, and conversations that provide perspectives. Help ensure MPR remains a resource that brings Minnesotans together.