Arts Briefs: A rare screening of a Minnesota heavy metal documentary
Minnesotans will soon be able to see rare screenings of two documentaries about a singular subject. Filmed over seven years until 2001, "Driver 23" and "The Atlas Moth" are movies about the tempestuous life of Dan Cleveland, heavy metal musician, delivery driver and inventor.
Director Rolf Belgum focuses, often hilariously, on Cleveland's relentless optimism, even in the face of obsessive compulsive disorder, band issues and a troubled marriage.
"There's a scene where he builds this ramp to pull his equipment out of the basement. It's a huge complex ramp to pull this stuff out of his basement. And that is the moment when I knew, it just hit me. I am making this as a nature film. This is exactly like watching the beaver build the dam," Belgum told MPR News.
The films can be seen May 10 at the Trylon Cinema in Minneapolis.
Grow the Future of Public Media
MPR News is supported by Members. Gifts from individuals power everything you find here. Make a gift of any amount today to become a Member!
Remembering Barbara Bryne, Guthrie Theater icon
Guthrie Theater mainstay Barbara Bryne has died.
The actress was born in 1929 in London and made her stage debut at Minneapolis's Guthrie Theater in 1970 in "Arsenic and Old Lace." She would go on to appear in more than 60 productions at the theater.
Byrne was also known for her work on Broadway, including the premiere productions of two musicals by Stephen Sondheim. She died Tuesday.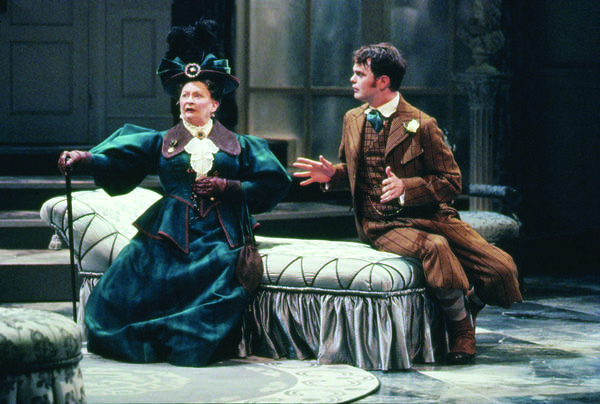 Bookworm heaven: Wordplay returns to Minneapolis
It has been four years since the Loft Literary Center in Minneapolis hosted its Wordplay festival, a celebration of "readers, writers and great books." But July 8, the organization is bringing the festival back, with tickets now on sale.
The lineup features national authors and poets as well as locals, including Minneapolis novelist Antonia Angress, Minnesota Book Award-winner Shannon Gibney and Minnesota author David Mura.
Black Fashion Week Minnesota begins
Black Fashion Week Minnesota kicks off Friday. Events include a Minnesota Met Gala at the Minneapolis Institute of Art and a runway show celebrating 50 years of hip hop. Founder Natalie Morrow created the event for local BIPOC designers and artists. This year, Morrow is seeing a trend toward the environmentally friendly.
"What I'm seeing is a lot of sustainability, reusing and refreshing materials," she told MPR News. "And people are really going the green way and using thrift shop clothing to create something new. And I think that's really interesting."
Morrow says a must-see is the nail art competition. The event series runs through May 13. 
Meet the 2023 Minnesota Book Awards winners
The Minnesota Book Awards announced the 2023 winners May 2. 
Books honored this year include "Wilhelm's Way: The Inspiring Story of the Iowa Chemist Who Saved The Manhattan Project" by Teresa Wilhelm Waldof for nonfiction. 
The winner in the novel category, "The Barrens," is a book by father-daughter writing team Kurt and Ellie Johnson. 
The awards are organized by Friends of St. Paul Public Library, and is in its 35th year.
Other briefs:
---
Absolute Bleeding Edge
The MPR News arts team offers suggestions for the best in avant-garde, experimental and off-the-beaten-path arts and culture.
Literature: "The Nature Book" by Tom Comitta
Minnesota's Coffee House Press has published a book by New York author Tom Comitta that is less a book than an assemblage. Comitta himself admits it in the preface: "This novel contains no words of my own."
Instead, it is constructed from hundreds of texts, or, more properly, from the moments in these texts when the authors wrote about the natural world. That's all you get in the book: page after page of descriptive prose about foxes, fish, weather, landscapes and various plant life. 
This is artfully done, a textural version of a collage or a mash-up. Each section focuses on one aspect of nature, and each paragraph seems to flow logically into the next. But, again as in a mash-up, it's also very clear that this is the work of many authors, as the tone and style change dramatically, sometimes within a single paragraph. 
The one thing each sentence seems to have in common is a desire to represent nature in rapturous prose — or, sometimes, with equally excessive crudeness. At first, it's too much, these laden paragraphs about pigeons and fish and insects. Then it becomes fascinating, for how long can this go on? And then — as often is the case with meticulous gags and acts of whimsy that are sustained far longer than you think possible — it becomes frequently hilarious.