St. Cloud looks to bring new life, connections to revitalize city's downtown
Updated: 6:56 a.m.
On a busy street corner in downtown St. Cloud, Mayor Dave Kleis looks both ways and imagines what the future could be.
In one direction, St. Cloud Hospital rises in the distance. In the other, he can glimpse St. Cloud State University. The Mississippi River winds through downtown just a couple blocks away.
But in the way there are some major obstacles, including aging railroad tracks and a busy state highway — aptly named Division Street — that both seem daunting to cross on foot.
Connect these key locations and make downtown more welcoming and inviting for pedestrians, Kleis said, and more people will want to spend time or even live here. 
Grow the Future of Public Media
MPR News is supported by Members. Gifts from individuals power everything you find here. Make a gift of any amount today to become a Member!
"We have the bones for it, because it is an urban downtown that has that walkability," he said. "We just need to really remove the things that are impediments to it."
St. Cloud leaders launched a downtown task force and brought in national urbanist Christopher Leinberger for a summit last December.
Now they're asking the state Legislature for $100 million in bonding money to change and improve downtown streets, bridges and other infrastructure. 
Kleis hopes the public money will attract more than a billion dollars in private investment for new housing and businesses. His goal is to add 1,000 new housing units downtown in the next five years.
"We're trying to create market housing, workforce housing, all levels," he said. "Once you have the housing, then you have the grocery stores and you have the pharmacy. It's the chicken-or-the-egg thing."
The COVID-19 pandemic significantly changed many cities' downtowns. With more people working from home, many office buildings are nearly empty.
Now that many people can work anywhere, younger millennials — and many retired seniors — want to live in urban areas with restaurants, entertainment and shopping all within walking distance, Kleis said. He points to Minneapolis' North Loop and downtown Fargo.
"Downtowns that survived COVID and are thriving were those that had a housing element," he said. "They didn't focus just on the office space."
St. Cloud has advantages other cities don't, Kleis said, including the Mississippi River flowing through its downtown, and a classic main street lined with historic buildings.
There's a restored century-old theater, and some newly opened restaurants are serving global fare, including Thai Filipino and Cajun seafood boil.
There's a lot happening, but St. Cloud isn't moving as fast as most cities in an effort to bring more people back into downtown, said Greg Windfeldt, chair of the downtown task force.
Windfeldt is president and CEO of Preferred Credit, which has about 250 employees, including about 180 in central Minnesota. He said it's been a challenge to hire enough employees in St. Cloud, especially for skilled jobs such as software engineers and data analysts.
"What we really need in St. Cloud is the high quality of life (and) livability, because it's extremely hard to attract talent right now," he said.
St. Cloud leaders have plenty of ideas for how to revitalize the city's downtown. The bonding request, spread over four years, includes $8 million for a riverwalk along the Mississippi River; $9 for bridge improvements to make it more walkable and inviting to get to St. Cloud's East Side; $5 million to make railroad crossings safer for pedestrians and $3 million to connect downtown to Lake George.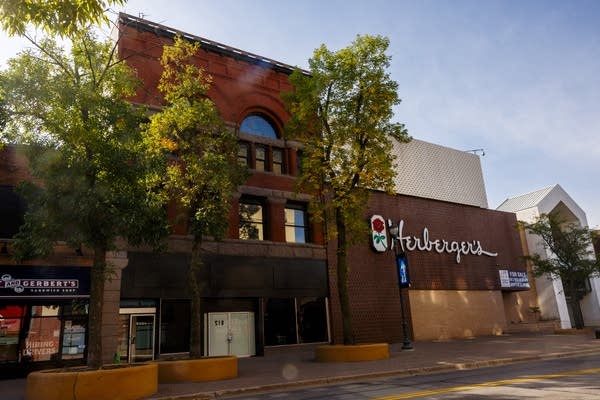 Later phases include a skyway system, expanding a parking ramp and moving a public housing building on the riverfront to make way for commercial development.
Regional centers Duluth and Rochester have received similar amounts or more for their downtowns, Kleis said. He believes public spending will spur more than $1 billion in private investment in new housing and businesses.
Some of that investment is already happening. On St. Cloud's East Side, architectural designer Marla Waseka shows off a century-old hardware store she bought a year ago.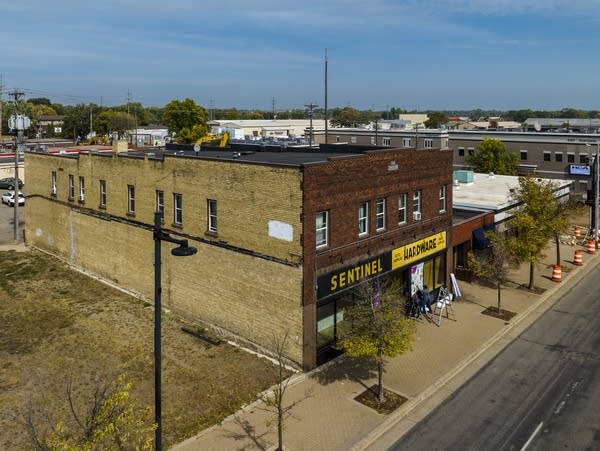 Waskea renovated and leased two of the apartments upstairs, and is working on the third. She plans to remodel the main level for retail businesses.
"I love the idea of reuse," she said. "To save these buildings and make them useful again and beautiful so somebody wants to be here, to me is the ultimate form of recycling."
Waseka, who owns a business called Graceful Spaces, also serves on the downtown task force. She said she's excited about changes that could bring more people and businesses to the East Side.
"As this neighborhood builds up with more services and more families, then the idea is people that can just walk to work," she said. "They can walk to get their groceries, pretty much most everything they need."
Farther down East St. Germain Street, a vast building where International Harvester tractors were once assembled reopened earlier this year as a distillery and events center.
The business embraced the East Side's grittier, industrial character, keeping some of the building's original features such as steel beams and terrazzo floor tiles.
Co-owner John Martens said the distillery's name comes from an iron recycling plant next door. 
There's a perception that the East Side is a little rougher, Martens said, but he doesn't believe it's reality. As more people visit and more businesses open up, that will change, he said, especially if the city makes the area more walkable and adds on-street parking.
"I think we're on the cusp of doing what's called revitalization," Martens said. "It's a slow shift. I'm glad to be a part of it, and I'm glad to see it's working."
Correction (Sept. 28, 2023): This story has been updated to correctly spell the name of a business.
Correction (Sept. 28, 2023): This story has been updated to correctly spell the name of a business.