How to prepare your garden this fall so it can have a fruitful spring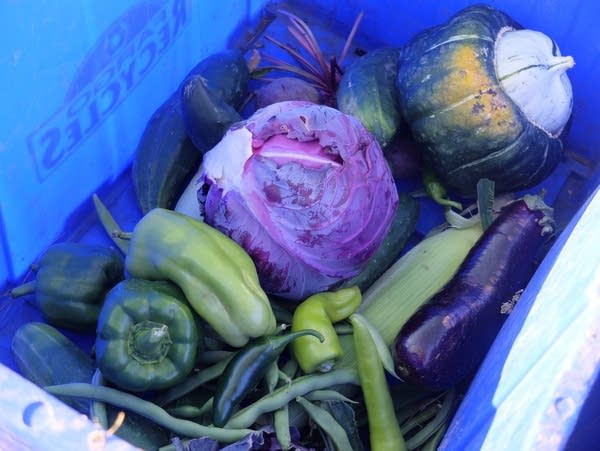 Fall may seem like the time to pack up the gardening tools and settle in for a long winter, but there's plenty to do to help a garden flourish next year.
Julie Weisenhorn joined host Angela Davis to talk about how to make the most of the cold weather season. Weisenhorn is a horticulture educator and associate professor at the University of Minnesota Extension.
Here are some of the tips she gave during the program:
Leave the flower heads on your plants
They provide habitat for pollinators. Queen bees are out looking for places to overwinter, so that leaf litter you leave behind provides protective cover. Birds will also feed on flower heads.
Leave the plants in place, even if they don't look great
For bulbs, you should keep the foliage standing. If the plant is still green, it's still photosynthesizing and producing energy for that plant. As it starts to turn brown you can cut it down.
You can still plant trees and shrubs
But be sure to plant them before freeze. That plant also needs as much water as possible to get through the winter. Fall and spring are good times to plant because there's less transplant stress.
You should also plant your bulbs
We're talking about tulips and daffodils, but also garlic. You can buy garlic at your local gardening store. It will start growing in the spring, and about midsummer that plant will start to die back. Harvest it and cure it by hanging it up in a dry location. That protects the bulb from rotting.
There's an opportunity for a second planting
Vegetables like kale, radishes and cabbages are cold crops. You can grow them into the fall, but you have to start in August. It's too late now, but something to think about for next year.
Learn more about fall gardening by listening to the audio above.