Minding your pandemic manners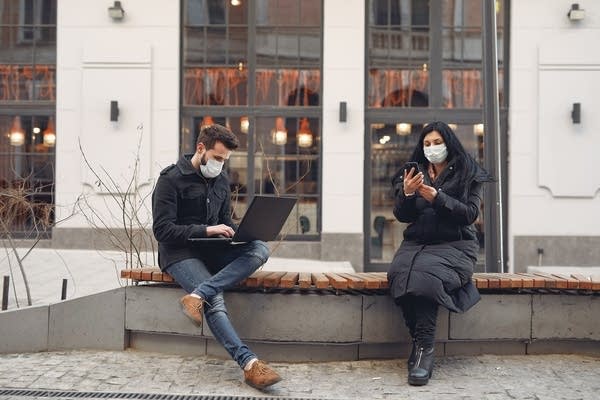 That awkward pandemic moment when a stranger gets too close to you without a mask on; or when you have to turn down an invitation to a friend's birthday party because you're not comfortable hanging with all those people.
We're living in a new normal, and a lot of things that used to be easy to do are now more difficult. That goes for interpersonal interactions, too.
MPR News host Angela Davis dives into pandemic etiquette with two etiquette experts. They talk about how to respectfully ask a stranger to put a mask on, how to politely get out of someone's personal space, and address lots of other sticky situations, too.
Guests:
Use the audio player above to listen to the program.
Subscribe to the MPR News with Angela Davis podcast on: Apple Podcasts, Google Podcasts, Spotify or RSS.
Gain a Better Understanding of Today
MPR News is not just a listener supported source of information, it's a resource where listeners are supported. We take you beyond the headlines to the world we share in Minnesota. Become a sustainer today to fuel MPR News all year long.