State by state, wildly different responses to the same viral outbreak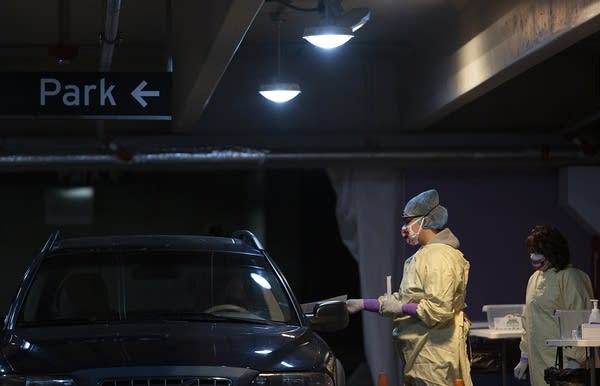 The United States confirmed its first case of COVID-19 in late January and is now approaching 300,000 deaths from the disease.
In the intervening months, the response to the pandemic has varied widely across states, as decisions about things like restrictions and testing protocols were left up to governors and state health departments.
Right now, hot spots are cropping up across the country, and the Midwest is being hit particularly hard. 
Neighboring states that typically share health care resources are having a hard time finding open beds for patients within their own borders.
Grow the Future of Public Media
MPR's budget year comes to a close on June 30. Help us close the gap by becoming a Sustainer today. When you make a recurring monthly gift, your gift will be matched by the MPR Member Fund for a whole year!
Multiple states are bracing themselves as they wait to see if holiday gatherings will push caseloads even higher.
Tuesday, MPR News host Kerri Miller spoke with two guests about what current caseloads and hospitalization rates tell us about mitigation efforts and what might happen in January if the current trajectory continues. 
Guests
Lina Tucker Reinders is the executive director of the Iowa Public Health Association (IPHA).

Vineet Menachery is an assistant professor in the Department of Microbiology and Immunology at the University of Texas Medical Branch.
To listen to the full conversation you can use the audio player above.

Subscribe to the MPR News with Kerri Miller podcast on: Apple Podcasts, Google Podcasts, Spotify or RSS