Swine, seed art and solar: State Fair offers chance to learn about climate solutions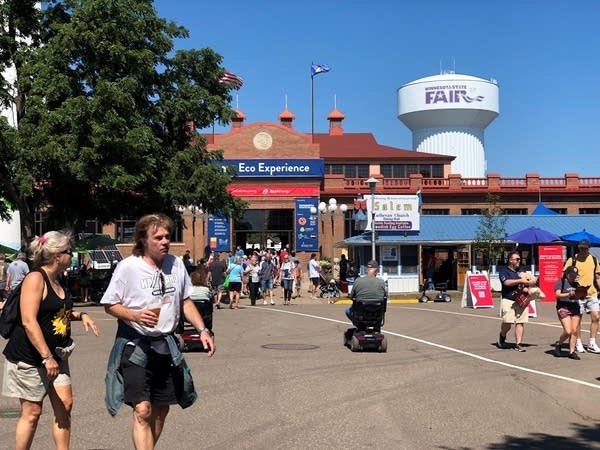 Minnesota farmers weren't just eyeing the latest tractors on display at the State Fair this year. Many made their way over to the Eco Experience building to ask how they can rent their land out to solar developers.
The Minnesota Renewable Energy Society set up shop in the building to help homeowners explore ways to conserve energy and produce their own. But the group's chair, Mark Weber, said he talked with a lot of farmers who were curious about getting solar arrays on their land.
"A lot of farmers, they're getting older now and they don't want to farm all of their land, so it's a nice way to have a guaranteed income for a bunch of years and pass it down to their kids," Weber said.
He said farmers can many between $800 and $1,300 an acre annually by leasing their land to a solar developer.
To hear more, click play on the audio player above or subscribe to the Climate Cast podcast.
Gain a Better Understanding of Today
MPR News is not just a listener supported source of information, it's a resource where listeners are supported. We take you beyond the headlines to the world we share in Minnesota. Become a sustainer today to fuel MPR News all year long.