Some Northwest Airlines ground workers reject pay-cut contract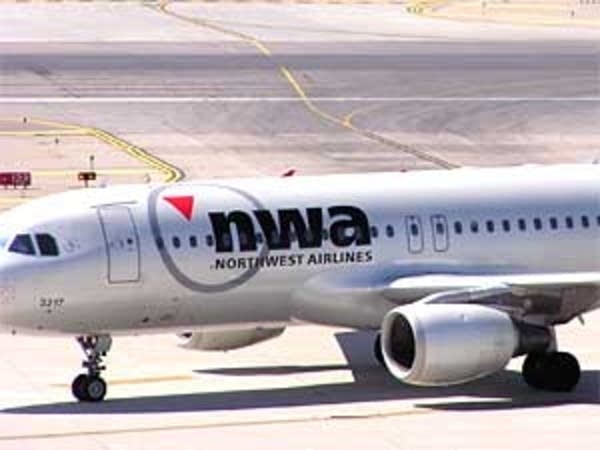 The news about the split vote in the ground workers union comes just when it looked as though Northwest was getting close to wrapping up its labor cost-cutting plans.
The company wants to save $1.4 billion in labor costs, and just last week the pilots union leadership agreed to a tentative deal with the company. It was the last union to do so to reach a tentative agreement.
But now half of the ground workers union has voted down Northwest's contract proposal. "The anger and frustration among all employee groups at Northwest Airlines was evident throughout the voting process," says the union's district president, Bobby De Pace. "In the end, Northwest management failed to convince a majority of the workforce that the proposal was appropriate or that they could be trusted to honor their commitments."
But De Pace says he wants to keep negotiating.
The anger and frustration among all employee groups at Northwest Airlines was evident throughout the voting process.
"When I told Northwest the news, I told them I want to get right back to the bargaining table, and that's what I'm hoping," De Pace says.
But Northwest says it will ask a bankruptcy court to reject the contract for its baggage handlers and stock clerks.
Northwest initially made that request last year. But a trial on the matter was deferred when Northwest and the ground workers reached a proposed settlement. The delay was to accomodte the union vote.
Now that the baggage handlers have rejected the settlement, Northwest says it will go back to court. In January, union leaders warned the rank-and-file Northwest would be free to impose any wages and benefits it wants if the court rejects the union's contract.
John Budd is professor of Human Resources and Industrial Relations at the University of Minnesota's Carlson School of Management. He says the rejection presents a complex set of choices for the airline, as it decides whether to impose a contract on the baggage handlers and stock clerks, which would create more tension that could ripple through the company.
But Budd says the airline also doesn't want to make too many concessions, and risk unravelling other contracts that haven't been ratified yet.
"If Northwest backs off their set of demands for the contract that was rejected, then it really risks complicating the situation with the flight attendents and pilots who say, 'Wait a minute, if you're backing off there we think we might get something better if we reject,'" says Budd.
Bobby DePace of the ground workers union says he doesn't know how other unions would respond if the ground workers went on strike, but he says the union itself would be unified in such a decision, even though the union's vote on the contract was split.
Aviation consultant Michael Boyd says if the dispute were to ultimately end up in a strike, Northwest could probably weather it.
"Northwest is in a position of strength here, especially with this class of craft where they could more easily replace them," says Boyd. "So I think the one thing as a union you don't want to do, in this day and age, is walk off the property. Because once you do, there's a very good chance you're not coming back on."
In the meantime, pilots and flight attendants have yet to vote on their contract proposals. Both are expected to finish their voting in mid-April.
Separately Tuesday, the judge overseeing Northwest's bankruptcy case in New York ruled that attorneys, bankers and consultants in the case will have to wait for some of the nearly $15 million in fees they seek for 3½ months of work.
Judge Allan Gropper said he was holding back 20 percent of the fees for a future date. The U.S. Trustee's office, which works with the judge to oversee the bankruptcy process, had sought the delay, saying it would be an incentive for a successful resolution of Northwest's bankruptcy.
Meanwhile, the carrier was given until May 1 to provide extensive details of its assets and liabilities. Northwest had asked to be given until June 1 to do so. This detail will provide a better look at company's financial health.
(The Associated Press contributed to this report)
Gallery
1 of 1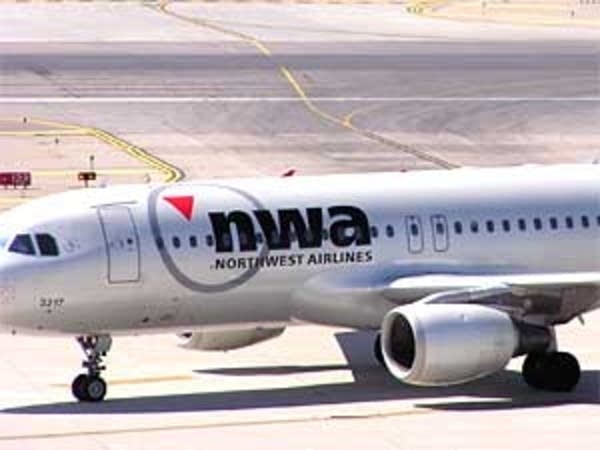 Your support matters.
You make MPR News possible. Individual donations are behind the clarity in coverage from our reporters across the state, stories that connect us, and conversations that provide perspectives. Help ensure MPR remains a resource that brings Minnesotans together.