Minnesotans make a mark at New York's Whitney Biennial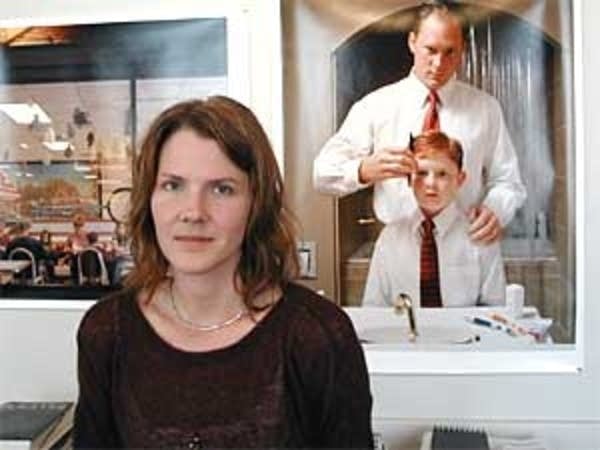 The Whitney Museum of American Art in New York was founded by Gertrude Vanderbilt Whitney in 1931. The very next year the museum organized its first group show.
The 1930s were fertile years for modern American artists, including Georgia O'Keeffe, Jackson Pollock, Willem de Kooning and Edward Hopper. But these artists were still not as popular in American museums, or in private collections, as the European greats. The Whitney helped to change that by highlighting engaging new works from around the country.
Now the Whitney Biennial serves to take the pulse of a vibrant art scene, and to bolster the careers of American artists.
Photographer Paul Shambroom was in the Whitney Biennial in 1997. He says it helped him get a solo show in New York City the very next year, and his career has been humming along ever since.
"I would say it's certainly the most important group show that an artist can be in," says Shambroom, "and for me it's certainly been the most visible group show."
But, Shambroom admits, the show tends to be important primarily to the art world. While it's helped his career with gallery curators and art collectors, it hasn't made him a household name.
"I don't know that a lot of people pay attention to it that are not interested in contemporary art; in fact I would imagine that not many people do," says Shambroom. "It seems like a big deal to us but you don't have to step too far outside of our circle to have people scratching their heads when you bring it up."
Photographer Angela Strassheim was at the opening of this year's Whitney Biennial, in part to enjoy her moment in the spotlight, and in part to make sure that her photos were properly hung and lit. Strassheim finds it hard to imagine what being in the Whitney Biennial will do for her career.
"I really don't have any idea," she confesses. "I don't have any expectations. But it's the most-viewed art show in the United States, so it will get a lot of exposure."
Strassheim says on the day of the opening, the exposure was overwhelming; the fire marshal had to bar the doors because the Whitney had exceeded maximum capacity. She says she's happy that so far reviews of her work have been good.
The New York Times critic Michael Kimmelman singled out Strassheim's submissions as beautiful, "surreal pictures, candy colored and strangely loving."
This year the Whitney curators chose at least six artists with strong ties to Minnesota. In past years Minnesota has usually had only two or three artists; in the most recent two biennials that number has increased. So it's tempting to look for a trend, to try to quantify and qualify the Minnesota arts scene.
But Whitney Biennial co-curator Chrissie Iles says that would be a bad idea, especially in a world where people are more transient than ever.
"Artists move around," Iles points out. "They have to. They have to be pragmatic, they have to go where the teaching is, where the money is, where the studio space is. So it may be harder to say 'There's a Chicago school' than it was 20 years ago or 10 years ago."
The reason for a strong Minnesota presence this year is, according to Iles, more straightforward. Her guest co-curator is Philippe Vergne of the Walker Art Center in Minneapolis. Together they scoured the United States and even Europe, looking for approximately 100 American artists working on intriguing new ideas.
Minneapolis may not be home to an identifiable artistic movement, but Vergne does feel that it stands out. He says he took it for granted that cities of similar size would share the same artistic energy. But he was wrong.
"The cultural artistic fiber in Minneapolis is very, very different than it is in many other cities in America," says Vergne. "The attention to art and culture, the level of support that we can have in institutions, the level of support an artist can have in Minneapolis is actually very exceptional."
The Whitney Biennial runs through May 28. If things go well for Angela Strassheim, the Whitney Museum might buy one or two of her photographs to add to its permanent collection, and continue to show an interest in her career in the years to come.
But both curators and past Whitney artists say the important thing for Strassheim, and all this year's chosen artists, is to take advantage of this moment, when the spotlight of the Whitney Biennial and the national arts press is on them.
Gallery
1 of 1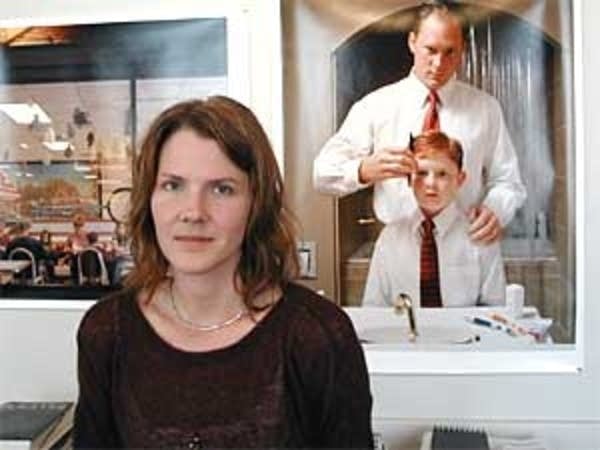 Your support matters.
You make MPR News possible. Individual donations are behind the clarity in coverage from our reporters across the state, stories that connect us, and conversations that provide perspectives. Help ensure MPR remains a resource that brings Minnesotans together.