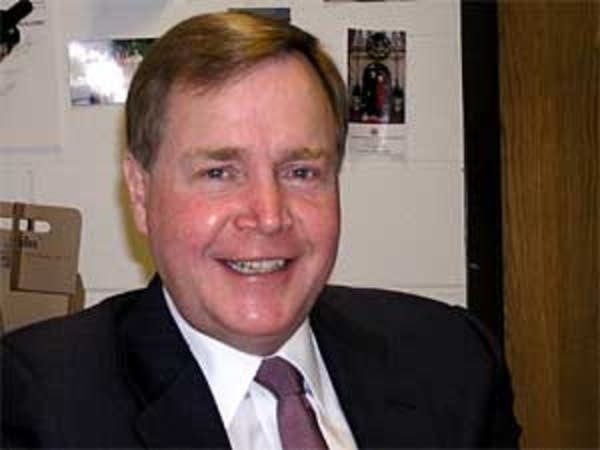 The problems began for Matt Entenza when news stories revealed he had hired a researcher to get information on fellow Democrat Mike Hatch. Republicans attacked his integrity as Entenza's explanation evolved.
Critics also questioned whether Entenza could be an effective watchdog on health care issues. His wife, Lois Quam, has exercised millions of dollars in stock options as an executive with UnitedHealth Group.
Hatch still isn't commenting about Entenza's investigation. But he did offer his view on why Entenza quit the attorney general's race. Hatch says UnitedHealth Group is embroiled in a lot of legal problems, and that's something Entenza couldn't control.
"While I doubt that his wife was involved with regard to setting the dates and the options, I think that the Republicans were going to make a big deal about that," says. "And I think for the betterment of his family and the state, he just thought it best not to run."
Hatch insists he did not ask Entenza to drop out. But he did encourage at least one DFL candidate to enter the race after Entenza withdrew. Hatch says he told Lori Swanson, who works in the attorney general's office, that she should file.
Hatch also talked to two other DFL candidates -- former Congressman Bill Luther and State Sen. Steve Kelley. Hatch says he wants a successor who will continue his work on health care and other issues. But he's not picking a favorite.
"I obviously have a great deal of respect for Lori Swanson. She's been the solicitor general for Minnesota. She was appointed by Alan Greenspan to the Federal Reserve Bank's Citizens Advisory board. In fact, she chairs it in Washington," says Hatch.
Hatch calls Bill Luther "a very close friend over the years, a great congressman, a great senator, a great attorney. We just need to see how it develops. Minnesota does well with these candidates."
Hatch's praise of candidates stopped short of including Steve Kelley, a three-term legislator who was a candidate for governor earlier this year. He lost the DFL endorsement to Hatch last month and then turned his attention to running for re-election to the Senate.
On his first full day as an attorney general candidate, Kelley was busy getting a new campaign off the ground.
"It's to continue to round up a broad base of support, especially a focus on the state central committee members, so that I can get the party endorsement," says Kelley. "But it's also all the other things you have to do in starting up a campaign -- raise money, put a campaign team together, get some space."
There are two more DFLers running for attorney general -- Jennifer Mattson and Patrick Cotter.
Mattson entered the race the day before Entenza dropped out. DFL party officials criticized her candidacy then and aren't rolling out the welcome mat now. Mattson says she'll let voters decide in the Sept. 12 primary.
"Whether they are affiliated with the DFL Party, or they're independents and Republicans, people are encouraged by my candidacy. They are expressing the fact that they support my independence and really are excited about my campaign," Mattson says.
DFL leaders are preparing to endorse a new attorney general candidate within the next few weeks. Party chairman Brian Melendez says the party won't support someone who is brand new, unknown and untested. He describes Kelley, Luther and Swanson as heavy-hitters who could run good campaigns.
"The DFL party has put together a coordinated campaign which is up and running, and the new candidate can step right into. And these candidates are not unfamiliar to voters," Melendez says.
Melendez says he was watching to see if the DFL attorney general field shrinks. Candidates who've changed their minds about running for office must withdraw their names by 5:00 this afternoon.
The Republican endorsed candidate for attorney general is State Rep. Jeff Johnson. John James, a former state revenue commissioner, is the Independence Party's endorsed candidate. He faces Dale Nathan in the primary.