Judge reaffirms ruling against NWA flight attendants strike
Last month, the bankruptcy judge decided he didn't have authority to block a strike. But district judge Victor Marrero says the bankruptcy judge was wrong, and sent the case back to bankruptcy judge Allan Gropper. That may not be it's next stop.
Flight attendant union spokesman Ricky Thornton says the union will appeal Marrero's decision. Thornton said the ruling is not going over well with union members. They had hoped to use the threat of sporadic strikes to soften Northwest's contract demands.
"There is a lot of anger coming out of the flight attendant group," Thornton said. "There is a lot of anger coming out of all organized labor at this point at this decision. I hope they have 101 million ways to combat what will eventually hit them. It will be stronger than most of the hurricanes that have hit south Florida."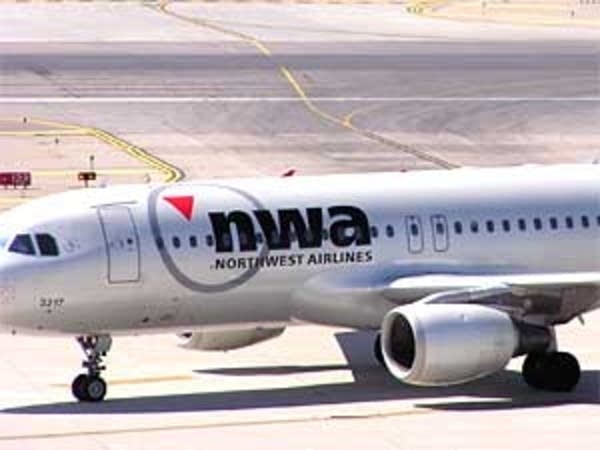 Northwest greeted the decision as a victory and called for contract talks with the flight attendants. But the union indicated it won't go back to the bargaining table unless the union has the right to strike.
Grow the Future of Public Media
MPR News is supported by Members. Gifts from individuals power everything you find here. Make a gift of any amount today to become a Member!
Northwest is already operating under bankruptcy protection and has said a strike could kill the airline.
In his ruling, Marrero indicated he agrees a strike could be fatal for Northwest. Eagan-based Northwest has about 9,000 active and laid off flight attendants.
The flight attendants are angry about pay and benefit cuts, which they say have slashed their incomes by up to 40 percent. Northwest argues the cuts are less severe than that. Northwest wants $195 million a year in labor savings from the flight attendants, but the rank and file twice have voted down tentative agreements that would achieve that goal. After the latest vote --in July -- Northwest imposed pay cuts with the permission of the judge overseeing the airline's bankruptcy.
Union spokesman Ricky Thornton says flight attendants are unhappy with courts getting so involved in their affairs.
"I know we will be appealing. But I do not know if we appeal to Gropper, the appeals court or where we go from here. It's a fun little game of limbo they keep putting us in," Thornton said.
Anthony Sabino, a New York attorney who has been involved in several airline bankruptcy cases, says the union is likely to take the case up to the appeals court. He says the strike issue could take months, if not years to resolve.
"Where does this go? Well, just more litigation. This is about halfway down the pike. Now, obviously, the union will, I'm sure, seek an expedited appeal from the Second Circuit. But that will take some time, even expedited. My rough guess is they can get in front of the Second Circuit in about 30 days," according to Sabino.
Given the complexity of sorting out conflicts between labor and bankruptcy law, Sabino says the case could go well beyond the Second Circuit Court.
"This is a very delicate issue. It's a precedent-setting issue. The Second Circuit will take its time with it. The U.S. Supreme Court may take it because it's so ground-breaking issue. Then again they may not. There's a lot more to be done here," he said.
That is if Northwest and the flight attendants fail to negotiate a contract before the dispute gets that far along in the legal system. Northwest says it remains committed to negotiating an agreement on concessions with flight attendants soon. But Northwest seems to be under little pressure to return to the table. When it imposed pay cuts on the flight attendants, the company achieved its goal of cutting annual labor costs by $1.4 billion.
Gallery
1 of 1