To understand this word design, I went to school -- specifically, a design class at the University of Minnesota's College of Design. Who better to explain design than a bunch of students immersed in it?
Jeremy Singley: "Design to me is art with purpose."
Laura Lewis: "Design is making products that are needed in our environment to do daily tasks, but making them look good."
Christina Adams: "I think design can be absolutely anything, any kind of self-expression, from graffiti on a wall to something you buy at Target."
Tara Madagan: "Design to me is my life. It's everything around me; it's everything I see."
Sheila Bergeman: "I think design is making people's lives easier without them realizing it."
They're all right. Design is everywhere. The dictionary defines design as "thoughtful creation."
"I think design is making people's lives easier without them realizing it."

Design student Sheila Bergeman
Tom Fisher, dean of the University's College of Design, says most people tend to think of design as what makes something pretty. It's how you decorate your house, or the style of your clothing, or the look of your car.
But design is much more than that and far more important.
"Design," says Fisher, "is virtually everything you see, and it's also almost everything you don't see."
Look around you. When you're on the way to work, notice how you feel sitting in your car. There's your seatbelt, the airbags, the tires -- and the entire highway system. All of these things were designed, says Fisher.
"So when you pull your car out of the driveway, you know that driveway is connected to the street, which might be connected to another street, which is connected to a gas station so you can fill up your car and make it run," he says. "At that scale, the transportation system related to cars works."
While cars succeed at one level, Fisher says their design falls short at other levels.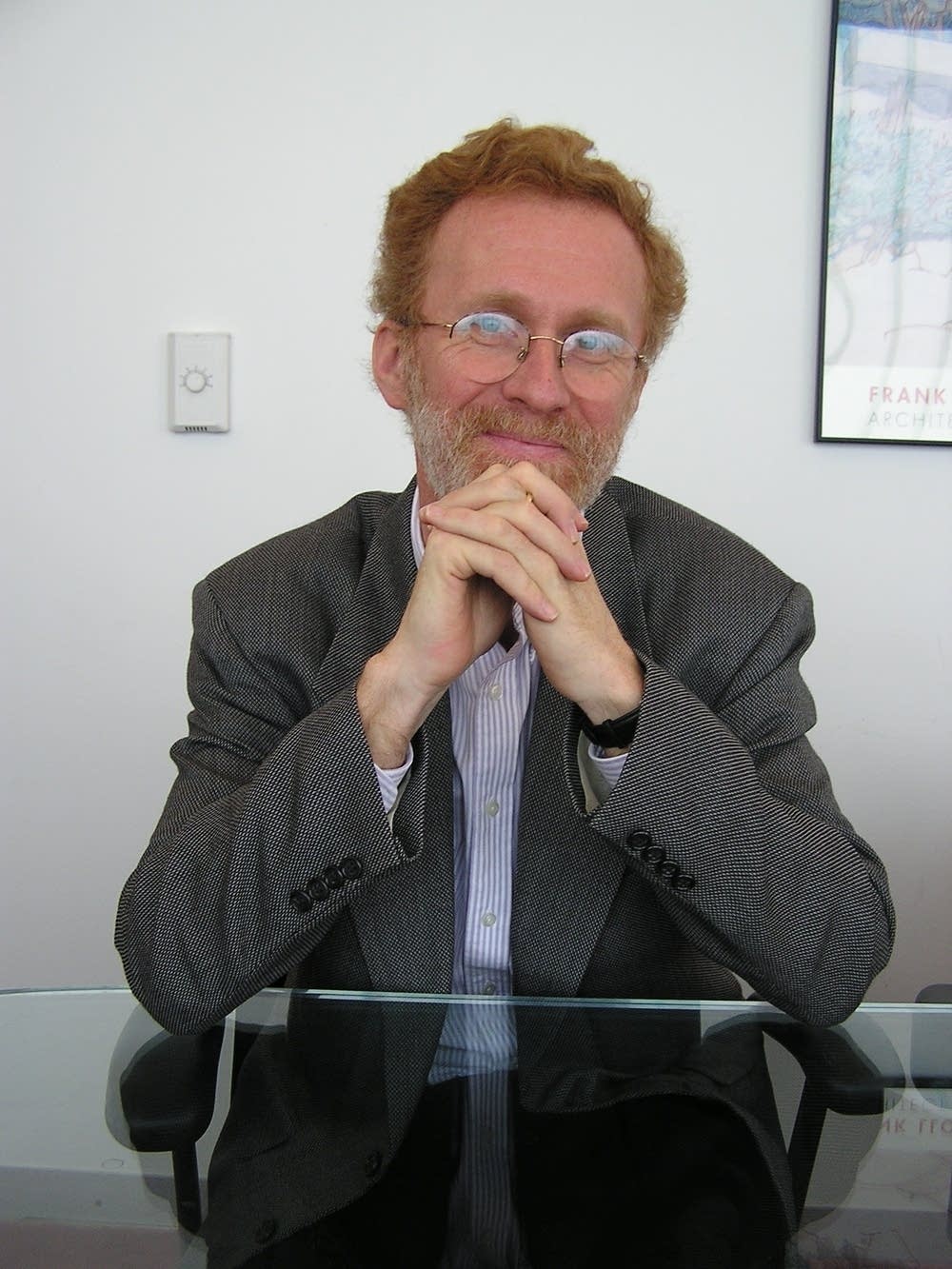 "What doesn't work is to realize that to bring that gasoline to the gas station, we have to be involved in the Middle East," says Fisher. "And we also know that the exhaust coming out of our tailpipe is leading to potentially catastrophic climate change."
Fisher says that's how you separate bad design from good design -- a bad design may work well at one scale, but not nearly so well when you step back and look at the bigger picture.
Fisher says these problems exist everywhere. Harsh lighting and hard surfaces may help to keep a hospital clean and sterile, but that same lighting and lack of warmth can make a patient feel less human, and even slow down the recovery process. A poorly designed voter ballot can upset a democracy.
Fisher says good design involves exhaustive research into the possible repercussions of our actions, and learning how different systems interact with one another.
Fisher says that while design is everywhere and its consequences are monumental, few of us have any training in it. We don't teach design as part of our basic education.
He says it's like when we entered into the industrial age and nobody knew how to use machines.
"The economy has this need for people to understand something. And our K-12 education and our higher ed system is not preparing people to adapt to the needs of the economy. And so we're in this period of change and shift, and education has to catch up," says Fisher.
Over the rest of this series, we're going to do some catching up. We'll explore both good design and bad. We'll investigate its effects on the way we live, how we feel and what we buy. We'll find out how design is reshaping our economy and what say we have as individuals in the design of our future.