Many of us have had the frustrating experience of working our way through a user's manual, only to find ourselves completely lost. We can't figure out how to set the time on our DVD recorder or assemble a new toy for our kids. It's an experience that leaves us wondering if we're behind the times, or just stupid.
University of Minnesota design professor Daniel Jasper has some comforting words for us.
"You're not ignorant, you're not behind the times. The thing was designed poorly. It's not your fault. It's the fault of the design of that object," says Jasper.
That's right. It's not our fault. It's the fault of the company that designed the DVD recorder or the toy. But even knowing that, what can we do to fix things?
Les Larson knows what he can do. Sitting in a booth at a Culver's restaurant in the St. Paul suburb of Oakdale, taking licks on the ice cream cone of the day, Larson may look like an ordinary guy -- gray hair and glasses, his winter coat unzipped. Harmless, right?
But Les Larson is a design revolutionary.
"When I was about 2 years old, anything my parents gave me I immediately took apart to see how it works, and hopefully put them back together again," says Larson. "I've done that all my life, I still do that. My wife gets angry because everything she brings home, the first thing I do is take it apart."
Larson likes to understand how things work, and how they don't work. In addition to being a real estate agent, computer programmer and an Oakdale city commissioner, Larson is a hobby inventor. He estimates he's invented well over 80 things, but he won't talk about them because he hasn't got patents yet.
He does have a list, almost two pages long, of all the design flaws that really get his goat -- power buttons on portable radios that can be switched on accidentally when jostled around in a bag or a purse; cell phones that are so slippery they fall out of your shirt pocket when you bend over.
Larson doesn't just complain about them; he fixes them. He solders off protruding power knobs until they lie flush with the rest of the radio or walkie-talkie. He wraps rubber bands around his cell phone to give it traction.
But has he ever tried to call the people responsible for a product and tell them about a design flaw? Larson says he hasn't.
"It seems so hopeless. I mean if I tried to call the company where I bought this, it's probably 27 levels away -- the guy that actually designed it, the guy that I'd want to talk to. And it would be about impossible to get to that person."
Larson's dilemma is one we all share. When it comes to changing how things are designed, as individuals we feel hopeless. It's beyond our control.
Tom Fisher, dean of the University of Minnesota's College of Design, says we live in a society where we aren't educated about design and we aren't involved in the design process. So when we come across a design problem, whether it's in a product or a building or a neighborhood, we feel powerless.
"Most of us never have any exposure to design in K-12 education. We might have a little exposure in art class, maybe," says Fisher. "Most of us, if we go to college, never take a design course or even a design appreciation course. And yet this is something which probably not only affects us every day, but every minute of every day."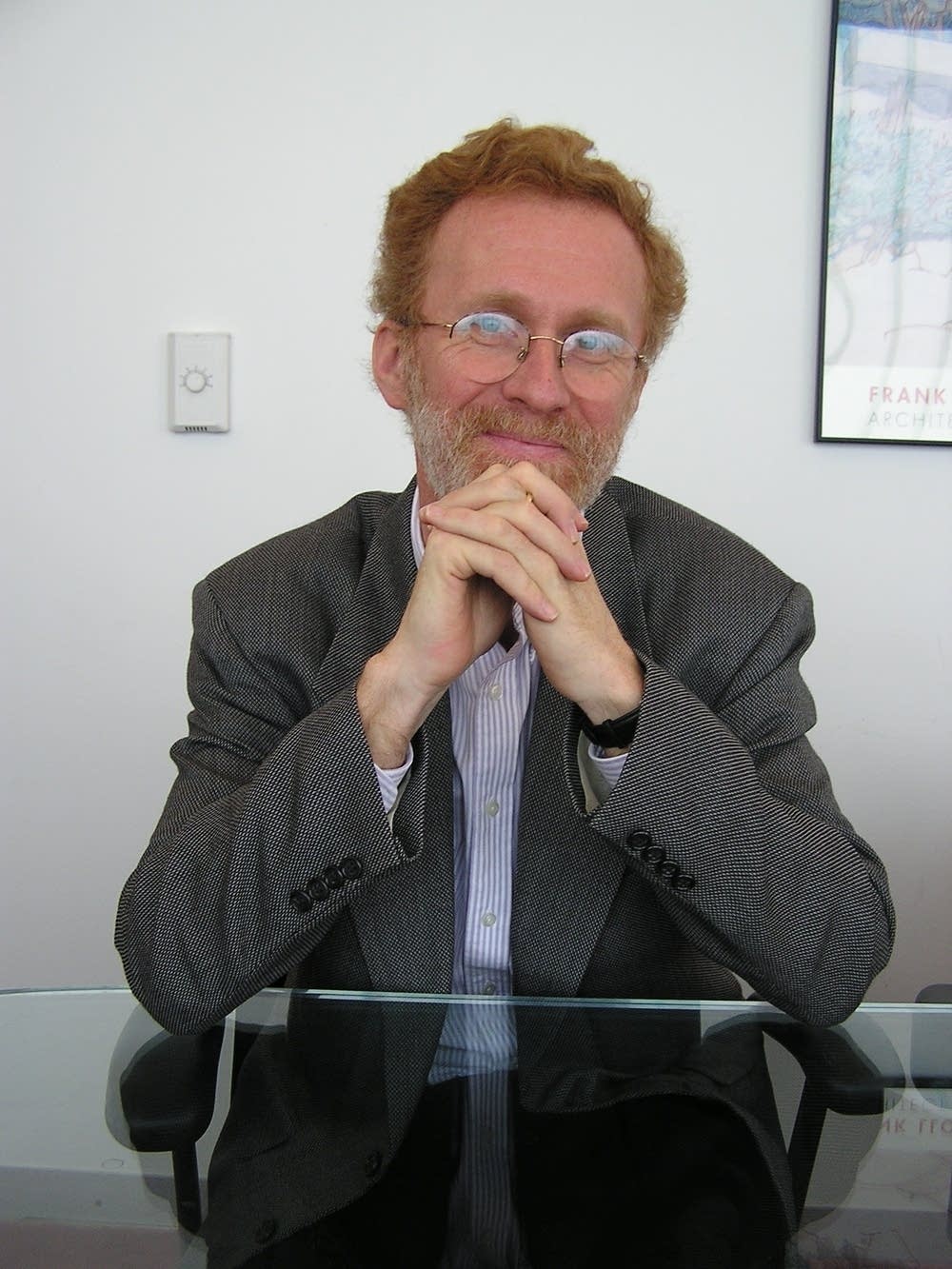 Fisher says companies and cities are beginning to realize the importance of public involvement when it comes to creating an effective, long-lasting design.
St. Louis Park City Manager Tom Harmening can testify to that. Over the past 10 years his city has undergone a real renaissance, involving multiple development projects. The most noticeable is the city's pedestrian-friendly downtown.
Harmening gives all the credit to St. Louis Park's citizens and the city council that listened to them.
"This project is here because the community said, 'We need community identity, we need a community focal point, we need a sense of place. City, this is where we think you should start.'"
Harmening says the fact that the ideas came from the citizens of St. Louis Park meant it was that much easier to get approval for funding and overcome other hurdles throughout the process.
Despite the fact that students are taught little about design in their K-12 education, we still manage to educate ourselves as consumers.
On a recent afternoon at SuperTarget in Roseville, Alonzo Camel wandered into the music section. Camel prides himself on doing research on products before he makes a selection.
"I just bought my wife an air purifier. Some of them take filters you have to replace and some of them take filters you just clean. I found it was easier to buy the one that you clean instead of putting more money into it, buying more filters for it."
"We need to get to a point where design is not this intuitive, subjective, fluffy thing, but that it's actually a rigorous process in the same way that science is a rigorous process."

Tom Fischer, U of M College of Design
Camel says he reads Consumer Reports magazine, and talks to his friends about their experiences before he makes a major purchase.
Camel is an example of the increasingly design-savvy consumer. Without realizing it, he's helping to lead what Roger Martin calls a "design revolution."
Martin, who heads up the Rotman School of Management at the University of Toronto, says we're living in a design economy. Martin believes designers have the power to educate consumers about good design through their products. But he also believes designers can't be smart without smart users.
"I know we'd like to beat up on the corporations sometimes for being narrow-minded and blah, blah, blah, but I think it's just synergy. Users and producers are joined at the hip and they can only go so far, so fast."
Martin says now that more citizens are showing interest in fuel-efficient cars, car companies not only have permission, but are under pressure, to come up with more fuel-efficient models.
Martin says he gets frustrated when he sees schools teaching students to memorize facts and formulas instead of teaching them methods of creative problem-solving.
In this era of outsourcing and competing for jobs in the international workplace, Martin says we have far more potential in the world of design than we do in engineering or computer science.
Dean Tom Fisher agrees. He says design should be a core discipline, just like reading, writing and math.
"I think we need to get to a point where design is not this intuitive, subjective, fluffy thing, but that it's actually a rigorous process in the same way that science is a rigorous process, and that some exposure to that will be key to success in the design economy in the future."
In the meantime, amateur inventor and design critic Les Larson will continue doing his bit to improve the design of the world, even if it means compromising the sleek look of his cell phone.
"I think a cell phone in my pocket with rubber bands around it is a lot better than a cell phone lying in a parking lot where somebody drove over it because it fell out of their pocket," says Larson. "So I'll put up with rubber bands. I want it to work properly. That's much more important than the looks to me."
But maybe, just maybe, someday we'll live in a design-savvy world where everything works well -- and looks good.