Senate approves renewable energy standards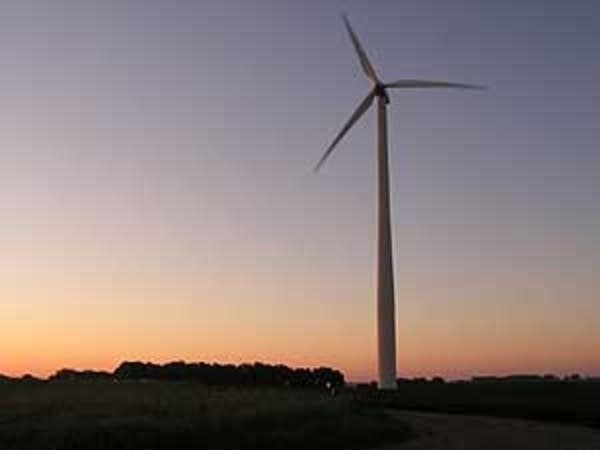 (AP) - Minnesota's plan to pump more hydrogen, solar and wind electricity through its powerlines got overwhelming backing from the state Senate, where advocates touted it as the most aggressive renewable energy standard in the country.
Most utilities would have to generate 25 percent of their power from renewable sources by 2025. The state's largest electricity provider - Xcel Energy Inc. - would be under orders to draw 30 percent from those sources by 2020.
"This bill will send a very strong message across the country that Minnesota is open for green business," Sen. Ellen Anderson, a St. Paul Democrat, said prior to the 61-4 vote.
The state House is moving down a parallel track and could send the bill to a supportive Gov. Tim Pawlenty in a matter of weeks. Rep. Aaron Peterson said after the lopsided vote that he would consider substituting the Senate version for his own before a House committee takes action next week.
Grow the Future of Public Media
MPR News is Member supported public media. Show your support today, donate, and ensure access to local news and in-depth conversations for everyone.
Minnesota is one of about 15 states that have mandates or good-faith goals for generating electricity with renewable sources, according to the Renewable Energy Policy Project in Washington, D.C.
Utilities wouldn't be able to wait long to begin satisfying the far-off goal. The bill sets renewable mileposts between now and 2025, with power companies arriving at a 20 percent standard in 2020.
Regulators could order utilities to build new facilities, buy or trade renewable credits with other power providers or pay unspecified financial penalties if they fall short of the periodic goals. Aside from water, wind and sun, companies could get some power from biomass, such as burned waste.
The bill is a compromise plan that grew out of discussions involving utility leaders, environmental groups, the business lobby and top lawmakers.
Xcel, which provides about half of the state's electricity, announced in late January that it would spend $210 million to build a wind farm somewhere in Minnesota.
The state now gets 800 megawatts of power from wind - largely from a windy corridor in southwestern Minnesota - and that would climb to 5,000 to 6,000 megawatts by 2025, Anderson said.
In the Senate debate, the main concerns expressed were over cost - both on consumers' monthly energy bills and the burden on utilities to upgrade facilities and erect new transmission lines.
Sen. Betsy Wergin, a Republican from Princeton, said she can't argue with the environmental goal.
"But as senators, there is another set of green bills we need to consider and that's the green bills in our citizens pockets," Wergin said.
The bill gives the state's Public Utilities Commission the authority to delay or modify the timeline if meeting it "would cause significant rate impact" on customers. Significant isn't defined.
Minnesota's standard attempts to leapfrog requirements under consideration in other states.
New Jersey has a "20-20" initiative that calls for 20 percent of its electricity to be generated with renewables within 13 years. Pennsylvania wants to create 18 percent of its power through renewables by 2021. And in Michigan, a statewide report released last month called for power companies to get 10 percent of their power from wind and other renewable resources by 2015.
(Copyright 2007 by The Associated Press. All Rights Reserved.)
Gallery
1 of 1