Tonight is Berit Mueller's first rehearsal for Lakeshore Players' production of "Harvey."
It's her first time working with Lakeshore, and she's going to be driving back and forth from Apple Valley to White Bear Lake four nights a week for a month to do it. She's playing the role of Myrtle Mae, a spoiled high society girl who's desperate to get married.
"She's the first character I've played who has aspects of her that are not something I admire," says Mueller with a grin. "Her uncle sees an invisible white bunny, and she wants him put on the funny farm. And she falls in love with the bad boy! It's going to be a lot of fun I think, not to mention great costumes. I'm excited."
Mueller, 18, is a student at Normandale Community College. She's been performing in community theater since she was a little girl.
"I remember standing on the stage under the lights and thinking, 'If I can do this, I can do anything!'I felt this enormous power -- power over myself, power over the audience -- and this incredible sense of being able to release something inside myself I'd been afraid of letting go," says Mueller.
It's not hard to tell that Mueller is thrilled to be in theater.
"It's the love of my life," exclaims Mueller. "You feel more like yourself than you ever do doing anything else. That's the only way I can describe it, I think."
Mueller's working on building her resume, in preparation for a move to New York to try her hand at acting there.
While many people involved in community theater have no aspirations to make it big on stage, community theaters also provide an important opportunity for young artists to get more experience before they tackle work in a professional setting.
Lakeshore Players Managing Director Joan Elwell says that experience can come from being in a production, or from attending the theater's Summer Youth Program.
"In the morning, they rehearse the play and learn acting skills and the art of acting," says Elwell. "And then in the afternoons some of the kids choose to stay and do what we call tech. Some of the kids will work with our costumer and actually help make the costumes. They learn sewing skills and learn about costume design, and then other kids will help the tech director in actually building the set and making the props."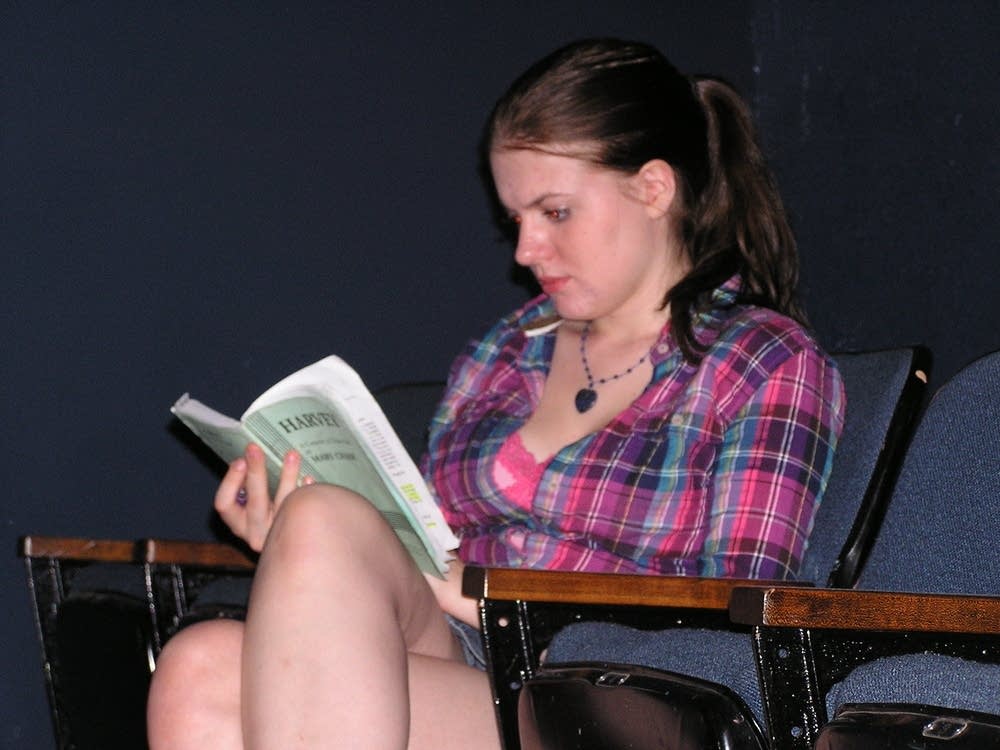 Elwell says involving kids in community theater teaches them not just acting, but skills useful to many professions -- team-building, public speaking, and self confidence.
Bill Muchow is president of the American Association of Community Theaters. He says theaters have realized it's in their own best interest to provide arts education opportunities for kids.
"In our high schools, we have a reduction of fundings for arts type activities. And years ago you didn't have activities fees for people to participate," says Muchow. "For community theater, that's where our futures audiences and performers are coming from."
Muchow says now, community theaters are stepping up to provide classes and other learning opportunities for kids previously served by their public schools. By doing so, they're ensuring future generations will share their love of live performance.