Medtronic stops selling heart device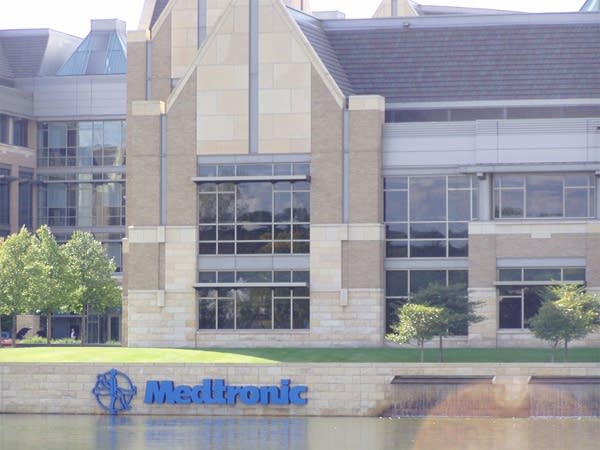 Defibrillators are stopwatch-sized devices that monitor a heart's rhythm, and deliver a shock to correct an errant beat.
One of the first physicians to detect a problem with the Medtronic Sprint Fidelis leads was Robert Hauser, a senior consulting cardiologist at the Minneapolis Heart Institute.
Hauser says some of his patients were reporting that their defibrillators were zapping them with electrical shocks, even though their heart rhythms were normal.
"This happens because the lead fractured, and when a lead fractures, it can generate signals that look like an abnormal heartbeat to the defibrillator," says Hauser.
Hauser says when the defibrillator gets this wrong message and delivers what's supposed to be a life-saving shock, the patient is well aware of something going on.
"It's quite painful. It's a kick in the chest, and some patients were getting dozens of shocks," says Hauser.
Hauser published an analysis of his findings, and spoke with Medtronic about the issue. Medtronic conducted further studies of the problem and alerted physicians of a potential problem in March.
The company stopped distributing the Sprint Fidelis lead altogether on Monday, and is recalling all inventory that hasn't been implanted.
Medtronic says a fractured lead can misread heart rhythm data in two ways. It can prompt an unnecessary shock, and it can also cause the device to miss a flagging heart rhythm, thereby missing the opportunity to indeed relay the necessary life-saving shock.
"Not having a device puts you at a 100 percent risk of dying, and having a device may put you at a 1 percent risk of dying."
Medtronic says about 268,000 Sprint Fidelis leads have been implanted worldwide. But the company only expects that about 2.3 percent of patients -- or 5,000 people -- carrying the Sprint Fidelis lead might encounter a fracture problem within the first 30 months of implantation.
In a conference call with investors Monday, the medical director of Medtronic's cardiac rhythm disease management business, Dr. David Steinhaus, said the company is recommending ways doctors can manage the situation without removing wires that are already implanted.
"These include device programming and patient management recommendations that ensure a patient's device is more effectively monitored for potential problems, and provide an audible alert in the event of lead fractures," said Steinhaus.
Steinhaus said patients should not seek to have the leads removed unless there is a problem. The surgery to do so carries its own risks.
Meanwhile, some cardiologists say the risks associated with the Fidelus lead itself should be taken in context.
"You must remember these are extremely complex devices, and any device like this will have a failure rate," says Dr. Douglas Zipes, a cardiology professor at the Indiana University School of Medicine.
Zipes is editor-in-chief of Heart Rhythm, the medical journal which first published Dr. Robert Hauser's concerns about the Fidelis lead.
Zipes is also a long-time consultant to Medtronic. He says the problem with the Sprint Fidelis lead doesn't undercut the value of Medtronic defibrillators.
"They save lives all around the world, and not having a device puts you at a 100 percent risk of dying, and having a device may put you at a 1 percent risk of dying," says Zipes.
Medtronic's announcement dealt a heavy blow to the company's share price, which fell 11 percent Monday. The company said the problems could reduce sales in the current quarter by as much as a $250 million.
Some in the investment community worry that concerns about the Medtronic lead will further crimp an already flat market for defibrillators.
That's the view of Tim Nelson, an analyst with Piper Jaffrey in Minneapolis. Nelson says other recalls in the medical device industry have softened the defibrillator market over the past few years.
"There are plenty of patients that need these devices that aren't getting them, and probably will choose not to get them as a result of these quality concerns," says Nelson.
Medtronic says it continues to recommend another of its leads for use with its defibrillators.
The company recommends that any patients who believe they may have a Sprint Fidelis lead consult with their physicians.
Gallery
1 of 1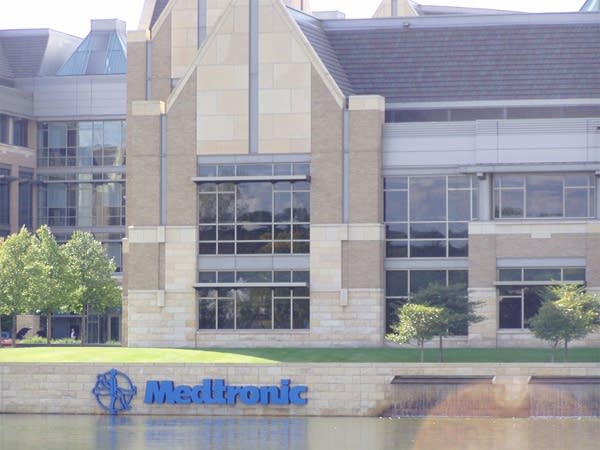 Your support matters.
You make MPR News possible. Individual donations are behind the clarity in coverage from our reporters across the state, stories that connect us, and conversations that provide perspectives. Help ensure MPR remains a resource that brings Minnesotans together.