Fired MnDOT emergency manager wants her job back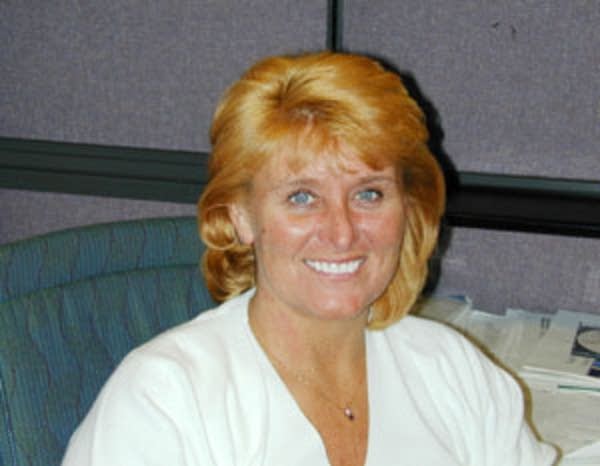 Sonia Morphew Pitt has maintained a media blackout since mid-August, when the accusations involving misuse of travel and misconduct in light of the bridge collapse first surfaced.
The public got to hear her side of the story for the first time Wednesday, when her lawyer filed a six-page appeal asking MnDOT to reinstate Pitt.
Pitt's lawyer, John Fabian, said MnDOT ignored evidence that would have cleared Pitt. He also wrote that Pitt was a hardworking employee and that MnDOT has misconstrued its travel and expense policies.
Neither Pitt nor Fabian could be reached for comment, and the statement said they would have nothing more to say until the appeal is done.
Grow the Future of Public Media
MPR News is supported by Members. Gifts from individuals power everything you find here. Make a gift of any amount today to become a Member!
"The truth of the matter is that Ms. Pitt was an extremely hard-working, dedicated public servant."
Separate investigations by MnDOT and the Legislative Auditor found that Pitt used her state cell phone for personal calls, charged the state for personal travel and claimed work time that should have been claimed as vacation.
The Legislative Auditor said Pitt improperly billed the state for $26,000 in expenses and pay.
Pitt became the center of attention after the I-35W bridge collapse on Aug. 1. She did not immediately return from a conference in Boston, and stayed on the East Coast for nearly two weeks.
Fabian disputes that Pitt was on vacation after the bridge collapse. He said Pitt was working from Boston and continued to do work from the Federal Highway Administration's offices in Washington D.C.
Fabian also said it was wrong for investigators to claim that all of Pitt's calls to the Federal Highway Administration were personal, even though she had a relationship with an employee there. He said all of the calls made during business hours were work-related.
Fabian also said MnDOT and the Legislative Auditor overlooked evidence that Pitt documented her expenses, and traveled on schedules determined by the agency's airline booking policies.
Gov. Pawlenty was asked about Pitt's appeal.
"Good luck," he said. "Keep in mind that the allegations against Ms. Pitt involve more than just her failure to return after the bridge collapse. They involve much more. So she's certainly entitled to her legal rights and her appeal rights. But from my standpoint her termination is justified."
MnDOT Commissioner Carol Molnau said she also stands by Pitt's dismissal.
"The findings of the Legislative Auditor, after we had started our own audit and turned it over to the auditor, are pretty clear. Those will be reviewed but I truly believe that our findings are correct," she said.
A Minneapolis attorney specializing in employment law says the public attention may be one reason Pitt is appealing her dismissal.
"The appeal is not surprising. The outcome is probably known, but that's only part of the purpose of the appeal," said attorney Stephen Cooper.
Cooper says Pitt may be more focused on restoring her public reputation than in getting her job back. He says Pitt's lawyer may also be trying to discourage the Minnesota attorney general from trying to recover money from Pitt, and the Ramsey County Attorney from filing criminal charges.
"So this is an opportunity [for Pitt's attorney] to lay out the world as he sees it, hoping that those people who have to exercise discretion as to whether this is an appropriate or inappropriate case to bring those additional sanctions down upon her have a more full picture of what occurred from his point of view," said Cooper.
Ramsey County Attorney Susan Gaertner says the appeal won't have an impact on her investigation. She says she'll meet soon with the Legislative Auditor to discuss the case. "Whenever you have public money at issue, whenever you have a public employee's conduct in question, those are the kind of cases you want to resolve as quickly as you can responsibly," she said.
Pitt's appeal has been directed to the Bureau of Mediation Services.
The Commissioner of the Department of Employee Relations says a list of arbitrators has been selected, and the department will contact Pitt's attorney to schedule a meeting to narrow the list.
If an arbitrator decides that she was wrongly fired, Pitt could be reinstated to her old job or an equal position with MnDOT.
Gallery
1 of 1