Legislation would force pesticide notification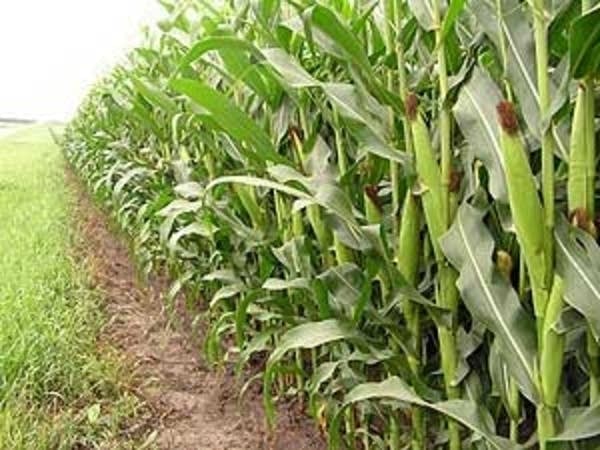 More than 200 pesticides are bought and sold in Minnesota. Some, like atrazine and metolachlor, have been found in significant amounts in streams and groundwater long after they were applied. Research has linked some farm chemicals to disease.
But who, what, when and where those chemicals are applied is not public information. The state doesn't track it.
The bill would create a public database of all pesticides applied in the state. Similar laws are in place in 27 other states.
People should have that information, according to Rep. Ken Tschumper, DFL-La Crescent.
Grow the Future of Public Media
MPR News is supported by Members. Gifts from individuals power everything you find here. Make a gift of any amount today to become a Member!
"The bill is not that onerous. Pesticide applicators have to keep track of every application of pesticide they do. All we're simply saying is that data, that information, needs to be made public," he says.
"Pesticide applicators have to keep track of every application of pesticide they do. All we're simply saying is that data, that information, needs to be made public."
Tschumper is the author of the Pesticide Right to Know bill and a dairy farmer in southeastern Minnesota. Particularly high concentrations of pesticides like atrazine have been found in the area.
For example, let's say a farmer uses two pounds of Roundup on an acre of field at noon on March 30. The wind speed was 15 mph from the southwest and the temperature was 45 degrees. All of that information would have to be uploaded into a Department of Agriculture database that could be accessed online.
Tschumper's bill goes further. With restricted pesticides that are more volatile, farmers and commercial applicators would have to notify neighbors.
"The applicators have to give some sort of advanced notice -- like a day or two ahead of time when they're going to apply these pesticides, so that the public can be aware of that and protect themselves if there is spray drift, for example," Tschumper says.
Spray drift is illegal in Minnesota, but enforcement of the law is based on complaints. Restricted pesticides like atrazine easily convert to gas and wind currents carry the chemical off. It has been found in watersheds hundreds of miles away from where it was applied.
Research shows pesticides do long-term damage to humans and wildlife, according to Sara Rummel of Clean Water Action Alliance, which backs the legislation.
"We had one woman who was blinded; her eyes got burned. Another woman -- she and her children were exposed. They got very severe rashes and chemically-induced asthma," Rummel says.
Currently, the Department of Agriculture collects pesticide records after someone complains, though officials say they do some other spot checking.
The department doesn't have the funding for the requirements of the proposed legislation, according to the Department of Agriculture's Assistant Commissioner Joe Martin.
"Looking at just the one part of the bill, of having farmers and applicators submit their records to us, and for us to post them we figure that would cost around $2 million," he says.
Expenses would be covered in part by the state's Pesticide Registration Fund.
Funds from that account are being used for other department activities currently, like water quality management, Martin says. He doesn't think the bill would help his department enforce the law. He's also not sure it would help people who've been exposed to pesticides so long as they've sought medical attention.
"Physicians and all doctors have immediate access to applicator records. Once we get a complaint, we take them very seriously. We dispatch people within hours, less than a day," Martin says.
In the past, doctors have complained they've been denied access to pesticide records. When they are given access, it often takes several hours to learn what chemical has been used.
This bill has bounced around the state Legislature for years, but Tschumper says support for it has grown this year. The Environment and Natural Resources Committee will take up the bill this week.
Gallery
1 of 1