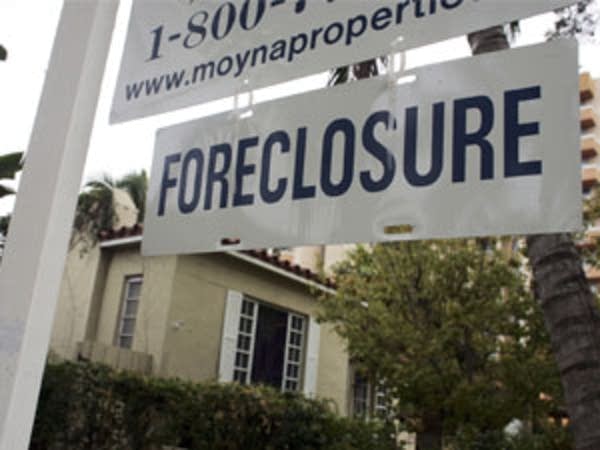 William and Judy Hilleshiem have lived in their Red Wing home for 41 years.
Now, the couple is fighting to keep it after they say they were tricked into a mortgage deal that cost them thousands of dollars.
Their attorney is Mark Ireland:
"They received a telemarketing phone call from a mortgage broker who was wondering whether or not they'd be interested in refinancing and, because money was tight, they said that they were." Ireland says. "The broker told them he could get their monthly payments down to about $500 dollars a month and that is how it all got started."
The lawsuit alleges mortgage broker Source Lending Corporation promised the Hillesheims that refinancing would bring their $900 a month payment down to $500.
But right away, their monthly payment instead went up to $1,300.
The state's Anti-Predatory Lending law went into effect about two months later. It makes it illegal for mortgage companies to charge excessive fees. It requires brokers and lenders to act in the best interest of the borrower. And it requires verification of a borrower's income and ability to pay.
But a few months after the law went into effect, the Hilleshiems refinanced again with the same company.
Their payment came down by $20, but their debt jumped by another $10,000. And they paid more than $11,000 in charges and fees, more than five percent of the loan amount.
The Hillesheim's suit alleges the deal was fraudulent and illegal under the anti-predatory lending law.
Florida-based BankUnited FSB Corporation, the lender named in the suit, declined to comment.
A representative from Source Lending told Minnesota Public Radio the company needs more time to review the complaint before making a formal statement.
The Hillesheims are asking the court to void the mortgage contract and return all broker's fees.
Attorney Mark Ireland said the couple lives on a fixed income. So far, they're keeping up with their monthly payments, but not for long.
"They are cutting back on food, heating fuel and are missing payments on other things or delaying payments on credit cards. So they are only going to be able to keep that up for maybe another month before they've exhausted all of their ability to make payments on this abusive loan," Ireland said.
Ireland said the Hillesheims lost about $40,000 in home equity in less than six months. Most of that went toward brokers and other fees. Ireland said bringing this case to court will deter other questionable mortgage deals.
As in other states, foreclosures are continuing at record levels in Minnesota. The state's predatory lending law is meant to stem the tide of homeowners losing their homes.
Tim Bendel is President of the Minnesota Mortgage Association. Bendel said he strongly supports legislation that protects homeowners from bad loans, but he said the law alone can't stop every bad deal.
"The law is one thing, but it's the lawsuits and things of that nature that come down the road that really set the table, if you will, for how things really are. I'm sure it will be watched and noticed by the lending community on all sides, by those that are looking to do business today and tomorrow," Bendel said.
In fact, Bendel said, he thinks predatory lending laws and other regulations are long overdue.
"Had those things happened 10 years ago, maybe we'd be in a little better position today, because my mom always told me an ounce of prevention is worth a pound of cure." Bendel said. "And I think a lot of what we are seeing today on the legislative front is a pound of cure for things that got off the tracks."
Minnesota's law allows homeowners to recover damages and brokers fees, if they prove their mortgage deal was predatory.