Republican challenges Bachmann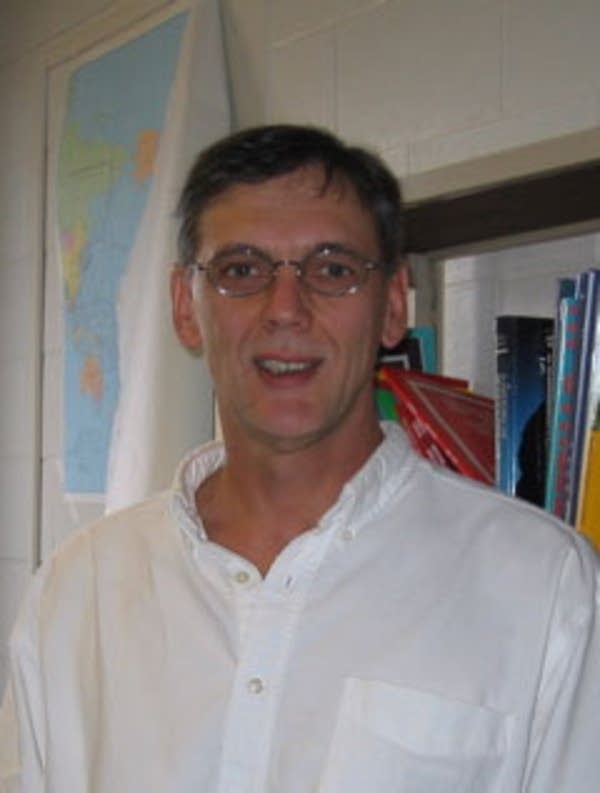 During the past year and a half, Aubrey Immelman of Sartell says he has heard several questionable public statements from Rep. Michele Bachmann.
Immelman says Bachmann showed a weakness on national security issues last year when she claimed knowledge of a secret plan to partition Iraq. He says her recent claim that more domestic oil drilling would bring back $2 a gallon gas is a pipe dream.
"It just doesn't inspire a lot of confidence in me," he said. "I think we face serious national security and economic issues, and we do need competent leadership in Washington, D.C. and competent leadership to represent the 6th district."
Immelman is an associate professor of psychology at St. John's University, with a specialty in personality profiling. He has no previous involvement in party politics and did not seek the 6th district Republican endorsement.
Grow the Future of Public Media
MPR News is supported by Members. Gifts from individuals power everything you find here. Make a gift of any amount today to become a Member!
Two years ago, he supported Bachmann's DFL opponent Patty Wetterling. Immelman says he voted for President Bush in 2000, but not 2004, because of a split over the administration's Iraq policy.
"I did not oppose initially the invasion of Iraq because I had no reason not to trust the president and the Secretary of State, Colin Powell at the time," he said. "And it's only in 2004 that the truth began to come out about the cherry-picked intelligence and so on that I turned against the U.S. involvement in Iraq."
During her first term, Bachmann has been a steady supporter of the Bush administration on Iraq. She says leaving there too soon would jeopardize national security and give the enemy a victory in the war on terror.
Following a recent news conference on energy issues, Bachmann said she welcomed Immelman to the race.
"I am excited about that challenge," she said. "I believe he's a professor, and I look forward to the challenge. I think it's great. I love have more people in the mix, so I look forward to it. He'll have to introduce himself to the public and let people know where he stands."
"I am excited about that challenge."
Bachmann has already raised nearly $2 million for her re-election bid. Immelman says his campaign will be bare bones and largely self-financed. Steve Frank, a political science professor at St. Cloud State University, says Immelman appears to be a serious candidate, but he faces long odds.
"I suspect that outside of St. Cloud he's probably not known at all," he said. "So, you could use the internet or some other things, but I think he's going to have a very steep mountain to climb to have any serious chance of making a dent in congressperson Bachmann's vote at all."
State GOP party chairman Ron Carey says the primary won't even be a distraction for Bachmann.
The winner of the 6th district GOP contest will face DFL candidate Elwyn Tinklenberg of Blaine in the general election. Bob Anderson of Woodbury will be on the ballot as the Independence Party candidate.
Gallery
1 of 1