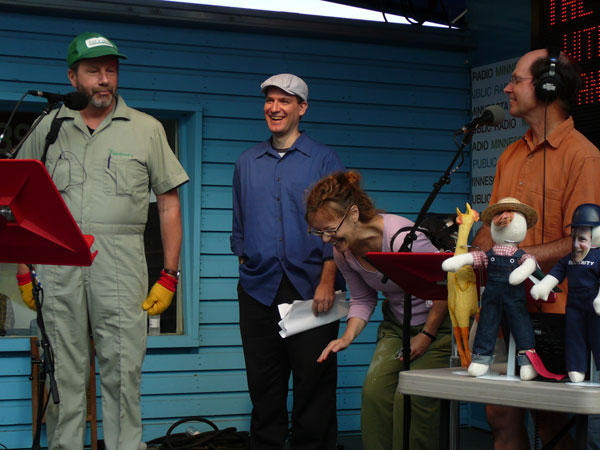 Minnesota Public Radio's long-running Morning Show is coming to an end.
For the past 25 years Dale Connelly and Jim Ed Poole have hosted the program on Minnesota Public Radio.
In the Twin Cities the show is heard on 89.3 The Current, and in greater Minnesota it's heard on Classical Minnesota Public Radio.
The decision to wrap up the show follows co-host Jim Ed Poole informing MPR he planned to retire at the end of the year.
Jim Ed Poole was the name Garrison Keillor used to refer to his board operator Tom Keith when Keillor did the morning program in the early days of MPR.
Keith kept the name when he and Dale Connelly took over the show.
Connelly and Poole told listeners the news this morning.
Connelly will develop new programming for Minnesota Public Radio, and Tom Keith, Poole's creator, will continue his work as an actor and sound effects artist on American Public Media's Prairie Home Companion show.
The Morning Show will be replaced by classical music on MPR's classical music service. On the Current, the station's music programming will expand to fill the morning hours.
The final morning show will be broadcast live from the Fitzgerald Theater on December 11.