Former investors watching Petters fraud case unfold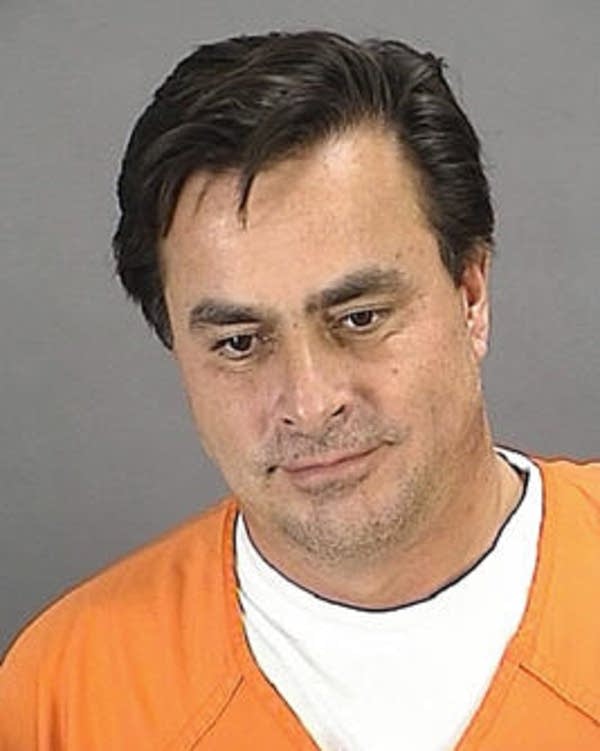 A little over a year ago, Richard Feldman heard about what seemed to be a great money-making opportunity. It looked like it would consistently provide a 12 to 18 percent annual return.
Feldman, a composer living in California, said he's now one of the investors facing a loss from Petters' alleged scheme.
The investment opportunity involved financing the sale of surplus consumer electronics and other products. Investors would provide money to a broker who was a middle-man between manufacturers or other vendors and retailers, like Costco and Wal-Mart. It made sense to Feldman, at least then.
"When they had excess merchandise or merchandise that had not sold or whatever, they would then use brokers to sell that merchandise," Feldman said. "We were financing that transaction."
Grow the Future of Public Media
MPR's budget year comes to a close on June 30. Help us close the gap by becoming a Sustainer today. When you make a recurring monthly gift, your gift will be matched by the MPR Member Fund for a whole year!
The profit apparently came from the markup on the sale and interest on the financing.
The vendors and manufacturers weren't identified, but it seemed like such an enticing opportunity. At times, the investment was even closed too, apparently because there were too many people ready to put money into such a seemingly sure thing.
"Frankly, I don't expect to recover anything."
So, Feldman put in some serious money, via a Palm Beach firm that invested with Petters. He wouldn't say how much money.
"I was led to believe this was a very good investment and very safe because of the safeguards that had been put in place in terms of how the money was invested, with Petters, though I didn't know it was Petters at the time," Feldman said.
Like most investors, Feldman didn't take profits from the investment, he let them grow. He said that's what most investors did, happy to see their returns add up. Or so it seemed.
"They let it ride for the most part," he said. "There were people who did redeem, and they were presumably paid by other investors in the typical Ponzi scheme."
In a Ponzi scheme, a fraudulent operation promises high returns but merely pays off investors with money from other investors. Charles Ponzi, an Italian immigrant, pulled off a grand fraud like that in the 1920s. It was so notorious a plot that such frauds have since been known as Ponzi schemes.
Ponzi schemes can have a long run, granted too many people don't ask for their money back.
The federal indictment charges that Petters, through two of his companies, Petters Group Worldwide and Petters Co. Inc., defrauded investors out of $3.5 billion in a scheme that lasted more than 10 years.
The feds charged that Petters and his co-conspirators told investors their money would be used to buy merchandise that would be resold to retailers at a profit. But, the feds say no merchandise existed and no sales were made. Instead, the money was used to pay off other investors, and bankroll Petters' extravagant lifestyle.
In hindsight, Feldman said there were lots of opportunities to detect something was amiss with this investment. Feldman is kicking himself, the firm that directed his money to Petters, auditors, insurance companies and others. There's lots of blame to go around.
"The type of sophisticated investors that invested in this should have done better due diligence," Feldman said. "And why wasn't this caught sooner? And all these questions come with hindsight. For example, the insurers should have had pictures of the merchandise, and none of that was provided. Why it wasn't, I don't know."
Feldman said he understood the merchandise was insured, or should have been. And a prudent insurer would have wanted evidence that it existed.
Problem is, there was no merchandise and Feldman did not know that at the time.
Looking back, Feldman said it also doesn't make sense that companies like Costco would buy goods this way. Or, that the brokers allegedly involved would have to pay such high interest rates on the money they borrowed. Cheaper money should have been available elsewhere.
Feldman expects there'll be a lot of investor lawsuits in the Petters case. But Feldman doubts there'll be much, if any, money for investors like him when the legal battles end.
"Frankly, I don't expect to recover anything. I think there will be very little to recover at the end of the day," he said.
Petters is scheduled to stand trial starting February 9, 2009. But his attorney, Jon Hopeman, argued the trial can't start that soon because he'll need much more time to prepare his defense of Petters. Petters maintains his innocence.
Gallery
1 of 1