MPR, Met Council reach deal on light rail noise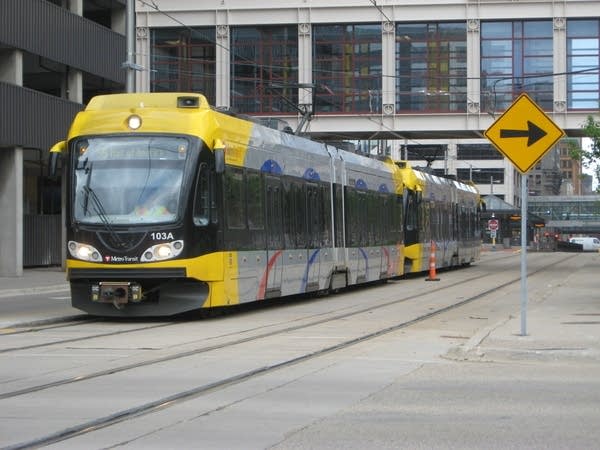 Today's agreement means trains would still move along Cedar Street in downtown St. Paul -- right in front of MPR's broadcast facility. But project planners promise to use advanced technology to cushion the recording studios from train noise and vibrations.
A freshly signed 24-page document puts in writing the commitments that Central Corridor project planners will take to protect MPR's ability to broadcast and record.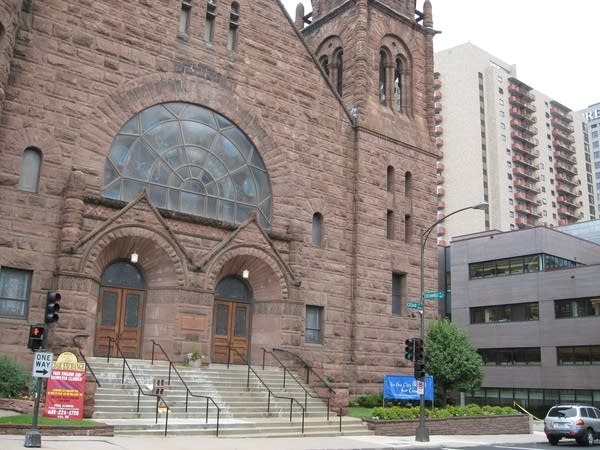 Metropolitan Chairman Peter Bell says the accord with MPR is comparable to the breakthrough his agency made with the University of Minnesota over the light rail alignment through campus.
But Bell says the measures included in the new MPR agreement are solutions his agency was planning to do from the get-go.
Grow the Future of Public Media
MPR News is supported by Members. Gifts from individuals power everything you find here. Make a gift of any amount today to become a Member!
"It's important to note that we didn't do anything we wouldn't have otherwise done," said Bell. "We demonstrated to MPR that we could mitigate that, and we sped up the process of analyzing that to give MPR a bit more comfort."
The main assurance for MPR is a detailed pledge from project planners to build a roughly $1 million "floating slab" as the foundation for the train tracks.
It's a giant concrete mass which would span three city blocks, and sit on steel springs built into the rail bed. The slab is intended to isolate vibrations generated by the trains.
Besides installing the floating slab, the Central Corridor project will take these additional steps:
Move a planned crossover switch from a location near MPR to a new location north of I-94, removing another source of LRT-generated vibration.

Work with MPR to design, install and pay for soundproofing for three MPR studios, to achieve "acoustical isolation" from LRT-generated noise.

Maintain LRT vibration levels below specific thresholds within the 32 recording and broadcast studios in the MPR building.

Restrict the use of train horns in a "quiet zone" in the area immediately surrounding MPR and the two churches down the block.
IN addition, the Met Council will monitor the noise and vibration impacts of the line during its construction, testing and first year of operation.
For its part, MPR will look for other sources of funding for window reglazing to mitigate the noise impacts on critical listening spaces within the building.
MPR Public Affairs Director Jeff Nelson stresses that the company has come a long way. Just a few months ago, MPR was still pushing for the line to be moved off Cedar Street.
"The train is running 12 feet from our building. So that is a significant compromise on MPR's part, and I don't think anyone would say that is ideal for a broadcasting facility," said Nelson.
Nelson says the agreement shows that MPR's concerns over the train noise and vibration were legitimate. But he says it also shows the Met Council's willingness to work out issues with stakeholders along the line.
"We met 15 times over the past 90 days to try to figure out how to write this agreement," said Nelson. "Our last meeting lasted for eight and a half hours. We basically locked ourselves in a room and said, 'We're not leaving until we figure this out.'"
But other groups along the corridor are still not entirely on board. Two historic churches just down the block from MPR are still concerned about right-of-way issues, and train bells that could interfere with their own performances and services.
The 11-mile Central Corridor LRT line will run along University Avenue from downtown St. Paul to downtown Minneapolis, and many businesses along that street are still concerned that the rail line will take away a large number of on-street parking spots.
Chairman Peter Bell says the project is getting closer to working out those issues. Construction of the $914 million project is scheduled to begin in 2010, with trains rolling by 2014.
Gallery
1 of 1