It's been years since the Red Lake Indian Reservation in northern Minnesota has seen such a flurry of economic activity.
The tribe sometimes waits years to get federal funding for things like housing or road repairs. But in just the past few months, Red Lake learned it will receive well over $5 million, and there's probably much more to come.
"It's just been such a breakneck pace," Tribal Chairman Floyd "Buck" Jourdain said. "This is going to happen very, very quickly, and so it's been really fascinating to watch it unfold."
Jourdain says he's amazed at how quickly the stimulus money is flowing.
Red Lake has been aggressive at going after stimulus money.
The tribe hired additional grant writers and planners to prepare. They dusted off plans that have been sitting on the shelf. They're gearing up for lots of new construction activity beginning this spring.
Roads, water, sewer and housing needs are the tribe's top priorities. But there may also be grants, loans or bonding dollars available for other things on the tribe's wish list -- a kidney dialysis center, a new tribal government center, hospital expansion and maybe a convenience store.
""One of the things with Red Lake is that we had shovel ready projects that... we had planned for, but we just never had the resources to be able to do," said Jourdain. "With the stimulus money, we should be able to get some of those done. That money is going to flow into the economy, and I think that's going to be a good shot in the arm, not only for our community, but for the area and the country."
Jourdain says the projects will create much needed jobs.
The stimulus money is coming from a hodgepodge of federal sources. In addition to the $2.5 billion set aside specifically for tribes, there's an additional $2.5 billion that tribes can access through competitive grants.
The Bureau of Indian Affairs is dispensing $500 million in stimulus money by boosting its annual appropriation to existing tribal programs.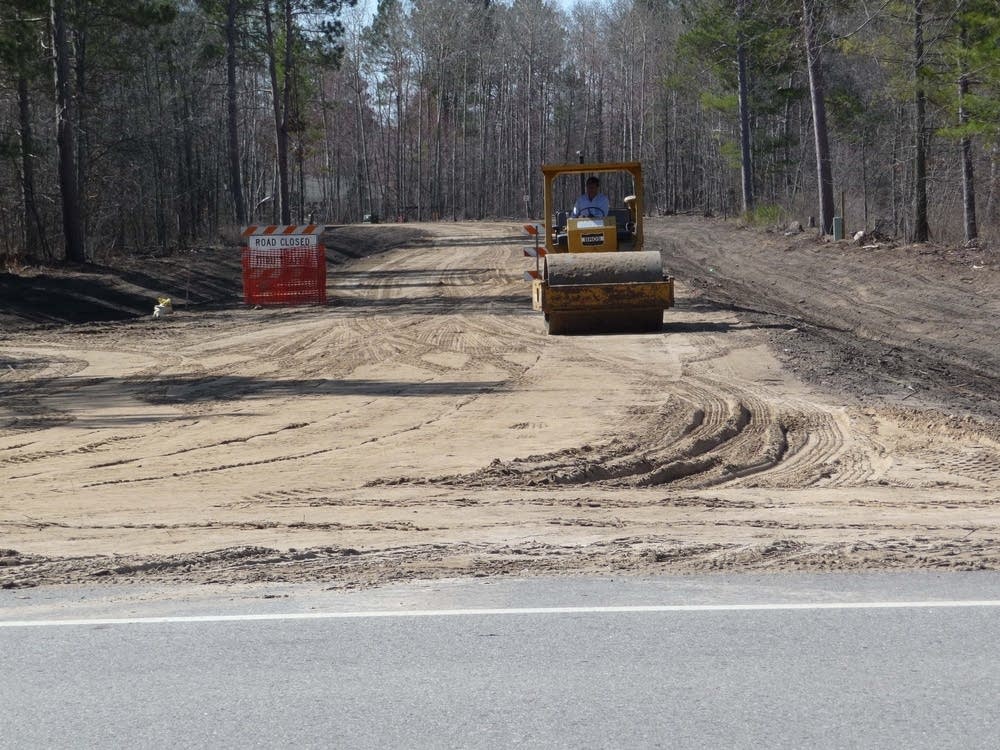 Ultimately the Red Lake band could get well over $15 million in stimulus over the next couple of years according to Sam Strong, director of economic development and planning at Red Lake.
"We almost doubled our annual funding through our roads department," Strong said. "We're going to be building 15 more homes through the increase in funding through the stimulus. We're going to be receiving five times our annual appropriation for weatherization. Across the board, we're going to see projects that would have taken years to complete, completed within the next two years."
The stimulus money available to tribes across the country targets a broad range of priorities.
There's money to expand broadband, telemedicine and distance learning. There are funds to modernize medical records. There's money available for small business loans, and there are bonding dollars for renewable energy projects.
On the nearby White Earth Reservation, tribal leaders say they expect the stimulus will bring more federal dollars to the reservation than they've seen in years.
The tribe will build 30 new homes with the extra funds. They've applied for other grants, too, including money for more police officers, technology upgrades for their court system and a youth mentoring initiative.
Economic planners at White Earth say parts of the stimulus process have been frustrating.
They point out that White Earth and other less wealthy tribes won't be able to access some of the stimulus money because it requires matching grants, which they can't afford.
On the Leech Lake Reservation, Tribal Executive Director Rob Aitken says leaders there have identified 40 roads that need repair. Stimulus money will allow some of that work to begin this spring.
Leech Lake is also applying for stimulus grants that could help pay for a correctional facility, a new high school, a government center or possibly construction of a hotel.
"We have people working full time on the stimulus package," Aitken said. "We're looking at areas in the stimulus that can help Leech Lake, but we don't want to go after and accept money just for the sake of going after and accepting it and running a program that doesn't fit our needs. But there have been grants that we've been applying for, so we'll start seeing whether we're going to be successful or not in the next month or so."
Indian tribes in northern Minnesota have some of the highest unemployment and poverty rates in the country. So far it's unclear how many new jobs the federal economic stimulus plan will create on reservations.
The stimulus package for tribes includes millions of dollars for workforce development and on-the-job training programs.