Daniel Hauser in parents' custody; begins chemo tomorrow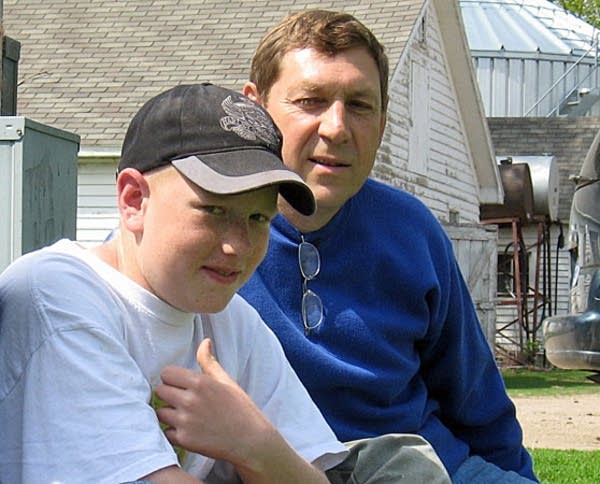 After a week in California the mother and son returned home; they had intended to go to Mexico for alternative medical treatment. The parents appeared at a custody hearing Tuesday afternoon and was allowed to keep custody of the boy.
Brown County Attorney Jim Olson said on Monday the family was still opposed to treating the boy's cancer with chemo.
"The Hausers were at Children's Hospital over Memorial Day," Olson said. "Danny had some tests at the hospital. "They communicated to one of Brown County's social workers that they were not going to have him undergo chemo. There was some epiphany that they had changed their minds. They told the judge that they were going to be compliant."
Daniel Hauser didn't appear in court. Colleen and Anthony Hauser said they now agreed that chemotherapy was medically necessary, but they didn't elaborate on why they had changed their minds.
Family spokesman Dan Zwakman said the decision was made Tuesday morning.
"It was a conversation with one person that they looked up to, yes, someone they had faith in," Zwakman said.
Zwakman is a member of Nemenhah, the Native American spiritual organization that the Hausers said instructs them to use only natural healing methods.
Olson said this inconsistency is exactly why he argued against giving the Hausers custody of their son. Daniel had been in custody of Brown County Family Services.
"They are unable to show any type of consistency," Olson said. "Their attitiude has been -- and I am assuming remains -- that chemo is poison. So I felt that with that underlying attitude, that certainly wasn't going to be beneficial to Danny in trying to convince him to undergo chemotherapy."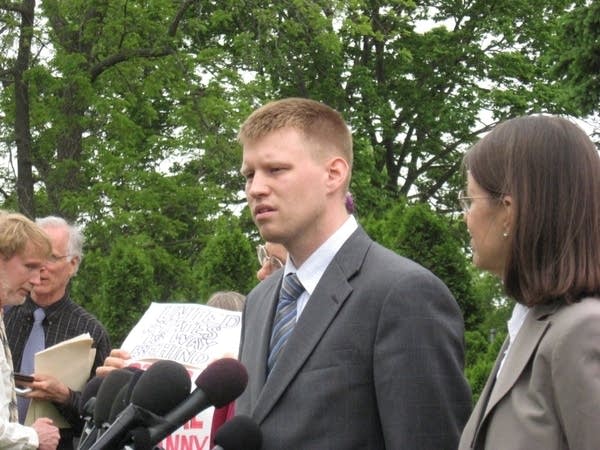 A representative of Brown County Family Services told the court that she worried the family would change their minds about chemotherapy again after the next treatment. That's what happened in March, which led to this case coming before the court.
Circuit Court Judge John Rodenberg said the parents had a clean slate in his courtroom. He said he felt it was best for the family to be together during this time. He also said he took Colleen and Anthony Hauser at their word when they said they would follow the court's orders.
Dan Zwakman said the family now understands that chemotherapy is the right decision.
"I think they were sincere about this," Zwakman said. "They are going to do what the court wants, and I think it's certainly best for Danny."
Daniel Hauser's tumor has grown substantially according to medical records released by the Brown County Court. A CT scan conducted on Monday shows the tumor in his chest is now larger than it was in January, when he was first diagnosed. Brown County Attorney Jim Olson said the tumor is pressing against Daniel's thorax.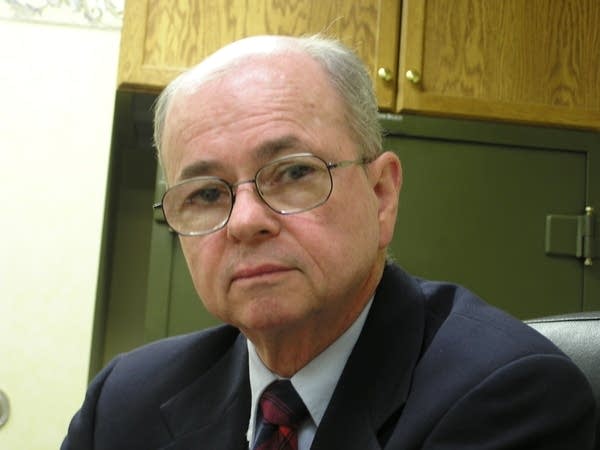 "It's not evidently protruding outside of the chest wall, which probably would be an explanation as to the pain he's having at the site of the port," Olson said. "That's the area where the chemotherapy was delivered."
Daniel Hauser told doctors that he was in acute pain, and he's having trouble breathing.
Daniel and his parents have consented to at least five rounds of chemotherapy, along with radiation. Alternative medicine will be included when possible, and the boy will undergo psychological counseling.
The Hausers' story has garnered national attention from media and alternative medicine advocates. A private media and film company chartered a private jet to bring Daniel and Colleen back to Minnesota.
The owner of that company said he has been helping the family because it's the right thing to do. He insists he has no contract or agreement to tell the Hausers' story or profit off of it.
Gallery
1 of 1