Petters says he planned to tell gov't about fraud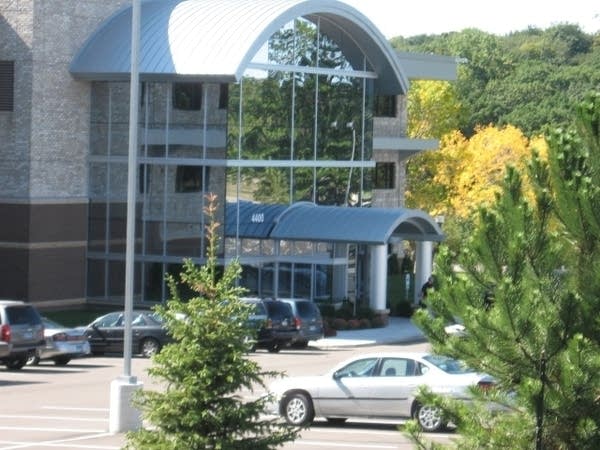 A Minnesota businessman accused of running a Ponzi scheme and defrauding investors out of billions of dollars said Friday that a 2008 raid by federal agents on his company was unnecessary and caused its collapse.
Testifying before his attorneys rested their case, Tom Petters said he was consulting with his lawyers and preparing to go to the U.S. attorney himself when agents raided his business. His statements led to a series of deeply skeptical questions from federal prosecutor Joe Dixon.
Prosecutors accuse Petters of running a Ponzi scheme that cost investors $3.65 billion when it collapsed. The scam used bogus purchase orders to fool investors into thinking their money was backed by electronics goods that Petters Co. Inc. would buy from various suppliers and resell to discount chains like Sam's Club, Costco and BJ's Wholesale Club. The merchandise didn't exist, prosecutors say, and the money went instead to pay other investors or to support Petters and his companies.
Petters - whose holdings through Petters Group Worldwide also included Polaroid and Sun Country Airlines - is charged with 20 counts of wire fraud, mail fraud, conspiracy and money laundering. He faces life in prison if convicted. The other defendants in the case reached plea deals and testified against him, hoping for lighter sentences.
Grow the Future of Public Media
MPR News is supported by Members. Gifts from individuals power everything you find here. Make a gift of any amount today to become a Member!
In testimony that stretched over four days this week, Petters insisted that Deanna Coleman and Bob White, who were both vice presidents at PCI, were responsible for the fraud.
Petters testified Friday he had come to suspect some kind of fraud within Petters Co. Inc. last year as its cash flow problems multiplied, and knew he had a "very, very large problem." But he said he had no idea about the extent until Coleman told him in a conversation that she recorded Sept. 9, 2008, that PCI hadn't been doing real merchandise deals for many years.
"We did many, many years ago," Coleman told him the day after she went to federal authorities to report the fraud and returned to Petters' Minnetonka headquarters wearing a wire.
Petters testified he was "dumbfounded" by Coleman's comments on the recording and that they made him start to seriously wonder if she was mentally ill. But he said he now knows better.
"She set me up for a fraud she couldn't handle," he said.
Dixon countered with several e-mails and transcripts the jury had already seen in which Petters used words like "fraud" to describe what was happening within PCI. Petters insisted Dixon was misconstruing his statements.
"You always knew it wasn't real," Dixon said.
"No, that's not the case," Petters replied.
Petters said the raid and the publicity that surrounded it caused the collapse of Petters Group, which soon went bankrupt.
"The only thing the raid did was make problems worse," Petters said. He said it left Polaroid nearly worthless and caused passengers to start canceling their tickets on Sun Country Airlines.
Petters said he had been developing a plan for raising money and keeping Petters Group alive that included purchasing struggling electronics retailer Circuit City, licensing the rights to the Polaroid brand abroad and shutting down his unprofitable operations, but the raid ended all that.
The case will go to the jury next week. U.S. District Judge Richard Kyle scheduled closing arguments and jury instructions for Monday, which means the jury could get the case late Monday. He said he would leave it up to jurors to decide whether to deliberate on Wednesday if they haven't reached a verdict by then, or break for the Thanksgiving holiday.
Gallery
1 of 1