Family members say Somali suspect lived 'simple life'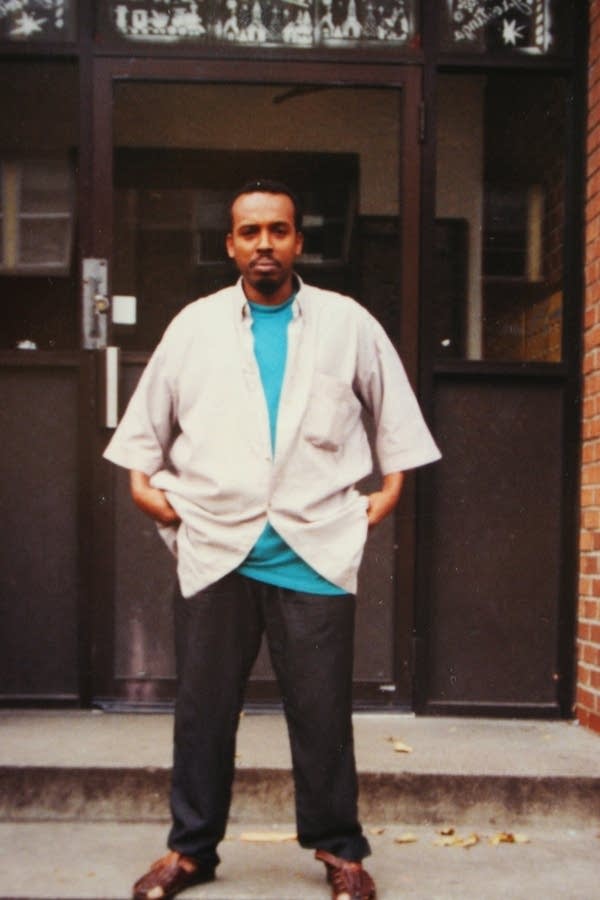 Family members of Mahamud Said Omar say he lived a simple yet luckless life in Minneapolis. He shared an apartment with one of his brothers, complained of sleepless nights, and crisscrossed the country in search of work.
But the U.S. government alleges the 43-year-old man helped facilitate the departures of several younger Somali-American men who left the Twin Cities to train with a terrorist group in their embattled East African homeland.
Court documents made public Tuesday offer new details about Omar, who authorities say accompanied some of the young men to the airport, provided them with phone cards, helped pay for their trips to Somalia, and even purchased AK-47 assault rifles for their use. The recruits ranged in age from their late teens to early 30s.
The documents were filed in support of the government's request for Omar's extradition from the Netherlands. Dutch authorities arrested him earlier this month and placed him in custody. A federal grand jury indicted Omar in August on a number of terror-related charges.
Grow the Future of Public Media
MPR News is Member supported public media. Show your support today, donate, and ensure access to local news and in-depth conversations for everyone.
The divorced father of three is a legal permanent resident of the U.S.
Omar's oldest brother, Mohamed Osman of Rochester, said the family will help him fight the extradition. Osman said he prefers his brother bide his time now in a Dutch jail rather than bring him to the U.S. to face the terror charges.
"They don't harass or abuse over there," said Osman, 51. "Here, they do waterboarding." Authorities believe about 20 men, all but one of Somali descent, traveled to Somalia in 2007 and 2008 to train or fight with the extremist group al-Shabaab. The U.S. believes the group, which means "the youth" in Arabic, has ties to al-Qaida.
Three cooperating witnesses who have pleaded guilty to terror charges in the yearlong investigation provide some of the new details revealed in the latest court documents. A pair of federal affidavits allege Omer engaged in the following activities:
- gave money to support the travel of some of the young men to Somalia to fight against the Ethiopian troops that had invaded their homeland;

- assured the men he would support them financially once they arrived;

- visited some of the men in 2008 at an al-Shabaab safehouse in Somalia, where he provide them with phone cards and money to purchase AK-47 rifles;

- hosted a gathering for several of the men in November 2008, just a few days before they left for Somalia to join al-Shabaab.
Osman, Omar's brother, said the dates in the affidavit appear to match his brother's travel history. The documents say he left for Somalia in January 2008. Osman said Omar was busy getting married in Somalia -- not associating with terrorists.
"We have a video of the wedding," Osman said. "He came back in April 2008. As soon as he came back, he was broke. He was homeless. Later he went to California to try truck driving."
Omar allegedly left the U.S. for a second time in November 2008, stopping in Jordan and then Saudi Arabia for a Hajj pilgrimage. A month later, he was scheduled to fly back to Minneapolis via Amsterdam.
But, as FBI agents who were waiting at the airport in Minneapolis learned, Omar never made the connecting flight back to the Twin Cities.
Osman said his brother -- who worked jobs as a janitor and a cashier in the U.S. -- chose to stay in the Netherlands to try to start his new life there.
"He had nothing left here," Osman said.
An indictment unsealed this week alleges Omar "committed and caused" nine men to leave Minnesota for Somalia to fight with al-Shabaab. Of that lot, two are believed to have died in Somalia; three have returned and pleaded guilty to terror charges; and four are still believed to be in Somalia.
Another Twin Cities man, Omer Abdi Mohamed of St. Anthony, 24, pleaded not guilty Tuesday to terror-related charges in federal court in Minneapolis. In all, 14 people face charges in the investigation.
Gallery
1 of 1