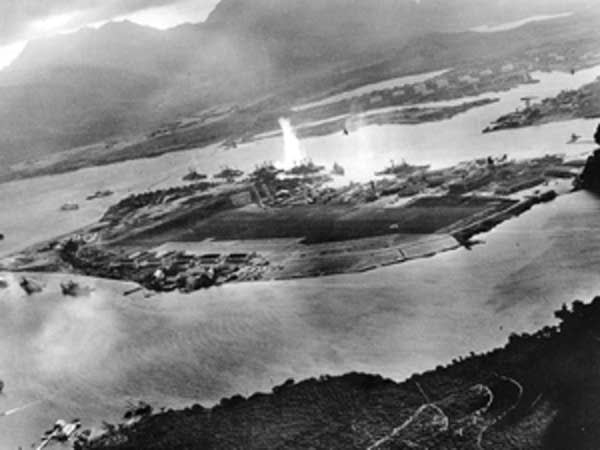 On Dec. 7, 1941, Japanese warplanes attacked the U.S. fleet at Pearl Harbor, killing nearly 2,400 Americans and marking the entry of the United States into World War II.
American RadioWorks Executive Producer Stephen Smith has been listening to some audio recordings from those first days of war. He joins Midday to talk about what Americans heard back in 1941.
Gallery
1 of 1
Gain a Better Understanding of Today
MPR News is not just a listener supported source of information, it's a resource where listeners are supported. We take you beyond the headlines to the world we share in Minnesota. Become a sustainer today to fuel MPR News all year long.