'Rock 'n' Roll' in the communist era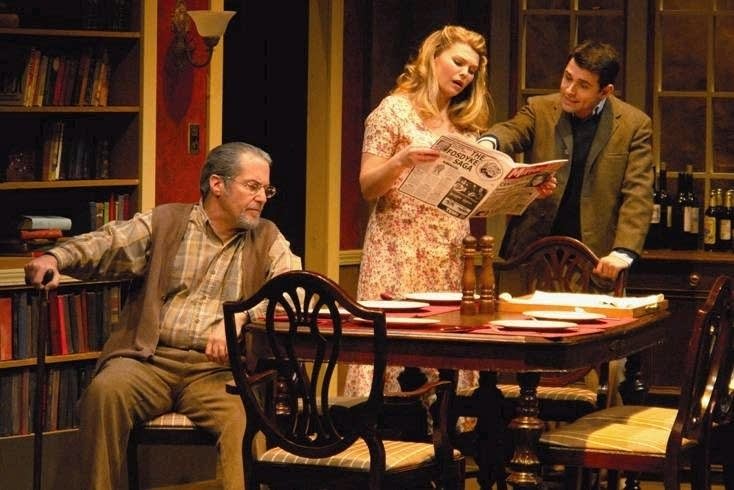 Tom Stoppard's play "Rock 'n' Roll" is making its regional premiere at Park Square Theatre in St. Paul. The show examines the fall of communism in Czeckoslovakia, and the role rock music had in its demise.
Director Mary Finnerty says she decided to take on Tom Stoppard's play "Rock 'n' Roll" because she wanted a challenge.
"When I read it, there were these amazing shifts between epic emotions and epic events," said Finnerty. "I just thought it was such a beautiful piece of theater that it could capture both the story of a country and the story of a marriage, the story of a relationship between a student and teacher that's strained by a political dissension between them."
"Rock 'n' Roll" tells the story of young Czech idealist Jan and his beloved Cambridge professor Max over a period of more than 20 years, starting in the late 1960s. Max is a communist, and refuses to abandon his party even when it becomes unpopular -- which makes him a bit of an oddity.
While Max finds solace in his political philosophy in the comfort of his London home, Jan lives out the consequences in communist-ruled Czechoslovakia.
He revels in the underground music scene, a pasttime forbidden by the government. He's arrested for attending an illegal concert, sent to prison, and his cherished record collection is destroyed.
"At its heart, it's about what does it mean to be free, and where do you get freedom in your life if you're living in a totalitarian regime," said Finnerty. "It's a lot about passion, but it's also about the struggle we have as human beings to live through the events we can't control."
The play spans the years from 1968, when Communism temporarily loosened its grip in what was called the Prague Spring, all the way through the Velvet Revolution and the end of communism to a Rolling Stones concert in Prague in 1990 -- evidence that Jan's beloved music has finally triumphed.
Playwright Tom Stoppard, who was born in Czechoslovakia, says he was inspired to write the play in part by what happened after the revolution.
"The central interest for me was the irony built into that vast change in Eastern Europe. Communism fell, and freedom and democracy and the free market triumphed and moved in," said Stoppard. "As one of the characters says, this is not what the revolution was for. There is a downside to the free world -- rampant commercialization, and various kinds of corruption."
One of the characters who looms over "Rock 'n' Roll" but never actually appears is Vaclav Havel, who led the opposition movement and rose to the presidency after the revolution.
"After a few years Havel made an important speech that didn't go down too well among the Czechs, in which he pointed out that there was a moral shortfall in life in the Czech Republic following communism," said Stoppard. "He was no friend of Communism, but on the other hand he wasn't blind and deaf to the shortcomings of the new era."
Director Mary Finnerty says one of the major ideas of the play is that a political ideology works differently with different people. She says there is no one-size-fits-all solution. In fact, Finnerty says the story of Jan and Max could easily be the story of liberals and conservatives in the United States.
"In the play, both people are wrong, both extremists are wrong. There really is another way, and it's in the middle," said Finnerty.
"Rock 'n' Roll" runs through Feb. 7 at Park Square Theatre in St. Paul.
Gallery
1 of 1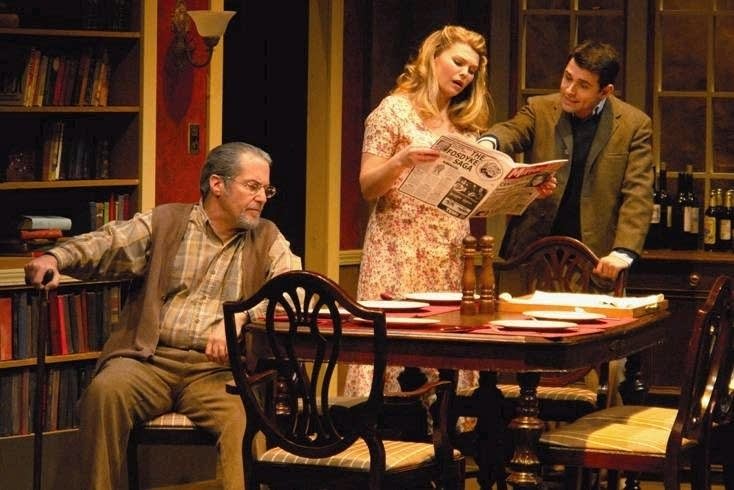 Your support matters.
You make MPR News possible. Individual donations are behind the clarity in coverage from our reporters across the state, stories that connect us, and conversations that provide perspectives. Help ensure MPR remains a resource that brings Minnesotans together.