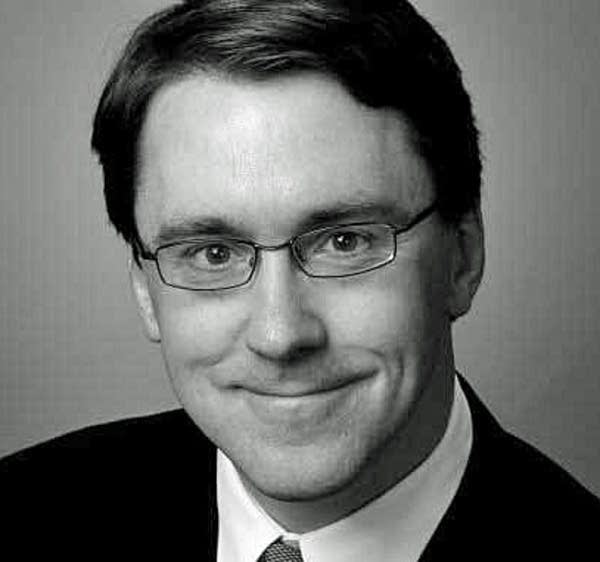 With trees in leaf and flowers in bloom, this is the time of year people are thinking about -- and complaining about -- allergies.
Over the next few weeks, MPR's All Things Considered will talk about different allergies with our medical analyst, Dr. Jon Hallberg.
Food allergies have been in the news lately, so we'll save seasonal allergies for another day.
A new federal report has found a dramatic increase in the number of people who say they (or their children) have an allergy to some kinds of food. But the report also finds many of those people actually don't have an allergy at all.
MPR's Tom Crann spoke with Hallberg about the research
Tom Crann: Tell us what this report found. What are people getting wrong about food allergies?
Dr. Jon Hallberg: This report that was published in the Journal of the American Medical Association was really a massive review study. And what they looked at was something over 12,000 medical articles about food allergies. And they found that 72 of them were actually like good studies. So a lot of what we know about food allergies or think that we know about them may not be true. This ranges from the accurate diagnosis to the treatment.
Crann: What is the scientific definition, the clinical definition of an allergy?
Hallberg: An allergy is when the immune system goes a little haywire. That's not exactly a scientific definition, but the immune system is designed to protect us against infections. Unfortunately sometimes, when we are exposed to certain proteins called allergens -- and this might be from bee venom or it might be from shellfish -- it stimulates the immune system in such a way that we get a reaction. Now, it might be a sniffling nose or it might be a dramatic drop in blood pressure to the point where someone could actually die from it.
Crann: Are there similar symptoms with food allergies? Does it work the same way?
Hallberg: It does. What happens is you consume some kind of food, so as opposed to being stung or having something brush your skin or breathe something in, you're actually ingesting it. So it involves the gut. Food gets absorbed, it goes through the bloodstream and throughout the entire body.
Crann: What are some examples of common food allergies?
Hallberg: In adults, certainly shellfish -- shrimp, crayfish, lobster, crabs. Peanuts, some tree nuts like walnuts, fish and eggs. Then in kids it's eggs, milk, peanuts and tree nuts.
Crann: One report I saw said that between the years of 1993 and 2006, there was a three-fold increase in the number of children diagnosed or parents who said their kids had food allergies. Why that dramatic increase in such a short period of time?
Hallberg: Well the short answer is that we absolutely don't know. We're just not sure why there is this increase, and that's one of the things this review found. But certainly fear, certainly conversations parents' are having. There certainly may be an increase in peanut allergies, for example. If you've ever witnessed a child, or an adult for that matter, having an anaphylactic reaction because of exposure to some kind of food, it is so dramatic and so scary that once you've seen that, I think the word kind of gets out. There's a lot of chatter and I think certainly social media has played a role in this.
Crann: What does anaphylactic mean?
Hallberg: That's when you have a dramatic loss in blood pressure. Blood vessels are dilating and you can't maintain your blood pressure and you collapse. You also typically have something called angioedema where your tongue swells, your mucus membranes swell, it's very difficult to breathe or swallow.
Crann: Is that about the most serious allergic reaction you can have?
Hallberg: That is the most serious reaction you could have.
Crann: OK, so people are having reactions to food but they're not allergies, so what's going on?
Hallberg: I think this is where the great debate lies. Something like 30 percent of Americans think that they have some kind of food allergy. That's a lot. That's nearly one third. The reality is it's probably something like 1 or 2 percent on the low end and maybe 10 percent on the high end. So that leaves at least 20 percent of the population who think they have something and don't. What they probably have is a food intolerance, and that's a really important thing to know: There are certain foods that are going to give us cramps, that are going to give us gas, we're going to have heartburn, we're going to have some sort of an allergy. It's a very big difference.
Crann: Why do so many people think they have food allergies when they don't?
Hallberg: This study found that we're not sure how to diagnose a food allergy. Many, many times, these are not medically made diagnoses. But I think even when they go to allergists or primary care physicians, we're not always sure, even with our testing that we do. We don't have the right criteria sometimes to make that diagnosis. The group that did this study are looking at some new guidelines that will be coming out later this year to really help us.
Crann: What is the difference?
Hallberg: A food intolerance is not going to kill you. When people see a very dramatic food allergy to shellfish, to peanuts ... they can result in death. Not that they're going to, but they can, and that's the difference. Food intolerance cannot have that same response.
Crann: What advice do you give people who come into the clinic thinking they have a food allergy.
Hallberg: If it's a relatively minor thing, I think that I as a primary care person can give reassurance. My child, when he was around one year of age, I remember feeding him scrambled eggs. He developed a little rash around his mouth. And I thought, here we go, he has an egg allergy. But we just kind of backed off the eggs for awhile, reintroduced it later and he's never had a problem. But if we had stopped at that point, he would have had "egg allergy," he wouldn't have gotten flu shots, it would have led to this whole cascade of things. If it's relatively mild, we can give that advice, but if it's something else I'd probably send someone to a board-certified allergist.
Crann: What sorts of symptoms should people be looking for that flag at as something more serious than an intolerance?
Hallberg: We typically are not going to have any kind of allergic response the first time we eat something. It's often the subsequent times, your body's has had a chance to make antibodies against this protein that it's determined is foreign. So if people have a food allergy, they often will be chewing the food, it might start right then, they might have a tingle in their mouth, in their cheeks or in the throat. It might cause some kind of discomfort in your stomach or abdomen because you're absorbing the food. As it gets absorbed, it goes into the bloodstream and people might start feeling sweaty, they might feel a little light-headed. They might also get hives as those proteins are delivered to the skin.
Crann: Can you grow out of food allergies you might have had as a kid?
Hallberg: Absolutely. We don't know why this happens. It's as though the immune system chills out a little bit. It's not quite as heightened as it was when we were children. Conversely, some adults in their 20s, 30s, 40s, 50s can develop allergies, and we don't know why that's true either. A lot of this is a bit of a mystery to us.
For more information, check out the National Institutes of Health page on food allergies.
(MPR reporter Elizabeth Dunbar transcribed this interview.