Facial recognition leads state to cancel 1,200 ID cards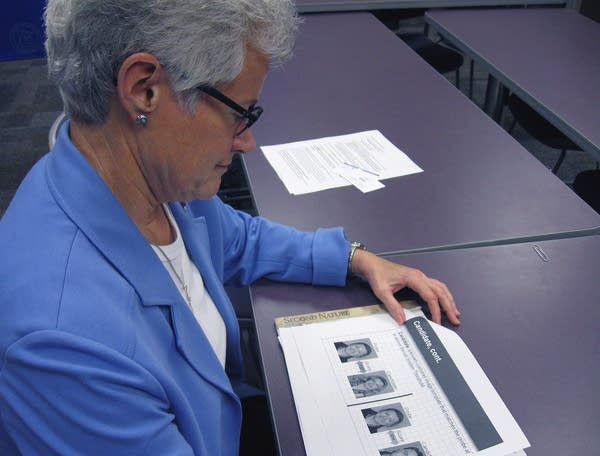 Minnesota has canceled 1,200 driver's licenses and state identification cards since it began facial recognition scanning of the state's massive database of photos.
Although the effort was begun as one step to counter illegal immigration in Minnesota, it's unclear how many of the cancellations were connected to immigration or fraud of any kind.
All public safety officials can say is that the database scrub so far has meant about 1 percent of cases examined resulted in people not living where they said they did, not showing up for a meeting or not being who they said they were.
So far, state workers have combed through about 10 percent of the photos that facial scanning software flagged while processing an 11-million-person database.
In 2008, Gov. Tim Pawlenty ordered the Department of Public Safety to review Minnesota's driver's license and state ID database to catch duplicate photos and examine them for possible fraud, specifically in connection with illegal immigration. 
People who are in the United States illegally aren't supposed to be able to get a Minnesota driver's license. Non-citizens have to show proof they are in the country legally, but no one knows how many undocumented people might have tried anyway.
The investigation began a year ago, using facial recognition software to scan and compare all the photos on driver's licenses and photo IDs. Because the technique is not as reliable as DNA or even fingerprint analysis, humans are needed to complete the work, eliminating cases of identical twins, for example, or of people changing their names legally.
Because the state keeps all old driver's license photos, it has some 11 million to sort through. The scanning process flagged about 1 million, and 10 percent of those have been examined by humans, said Mary Ellison, deputy commissioner for the Department of Public Safety. That's the process that has resulted in 1,200 cancellations.
"We have 10 people right now who are involved in actually physically looking at these pictures," Ellison said. "We've trained an additional six who will be starting right after their training is complete."
Ellison estimated it will take another six months for the team to look through the additional 900,000 photos flagged by the software.  A grant from the Federal Motor Carrier Safety Administration is paying for the facial scanning work. So far the work has cost about $300,000.
"The overall intention is to really have some assurance on part of citizens of the state that people are who they say they are," Ellison said.
The state doesn't track how many cancellations were from non-citizens. She says fewer than 2,000 photos have been referred to Immigration and Customs Enforcement for further review. That doesn't mean the cardholders were here illegally, Ellison said. It's simply that their photos raised enough questions that public safety officials wanted to pass them along.
Immigration officials say those are under review.
Minnesota is in the majority of states that have upgraded driver's license security in the wake of 9/11 terrorist attacks. 
Gallery
4 of 4
1 of 4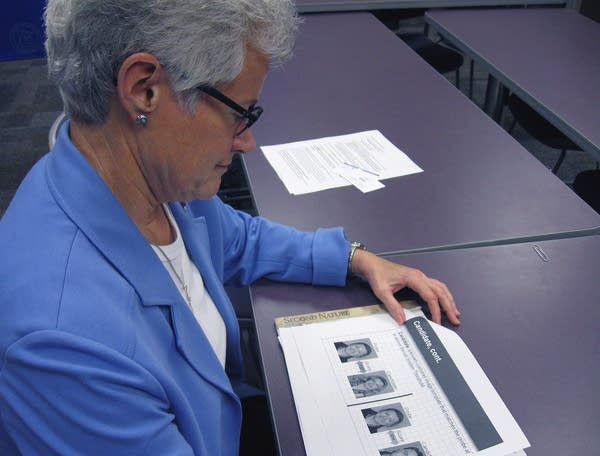 2 of 4
Your support matters.
You make MPR News possible. Individual donations are behind the clarity in coverage from our reporters across the state, stories that connect us, and conversations that provide perspectives. Help ensure MPR remains a resource that brings Minnesotans together.