MDH: Raw dairy producer's product sickens 7 more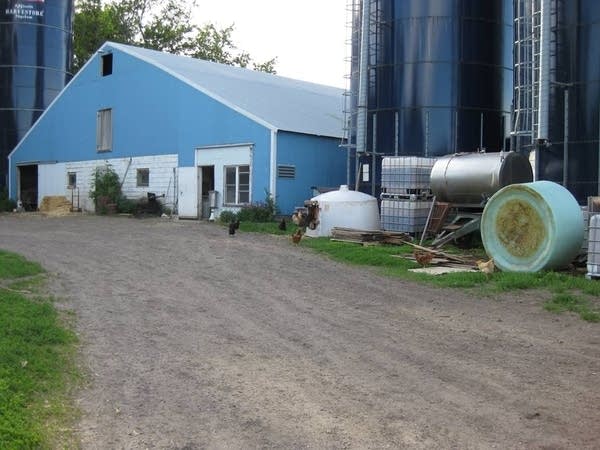 The Minnesota Department of Health has identified seven more cases of food borne illness linked to contaminated raw milk from the Michael Hartmann dairy farm.
It's the second disease outbreak this year blamed on the southern Minnesota farm. Officials say it's not clear how the second outbreak occurred since there's been an embargo on food from the farm since last summer.
Last spring state health officials linked raw milk and other food products from the Hartmann farm to an outbreak of E. coli O157:H7 that sickened eight people.
The health department's Kirk Smith said that in the latest round of illnesses, E. coli is not the culprit. He says the new cases were caused by two other sources.
MPR News is Member Supported
What does that mean? The news, analysis and community conversation found here is funded by donations from individuals. Make a gift of any amount today to support this resource for everyone.
"One is called campylobacter jejuni," Smith said. "And one is called cryptosporidium parvum. And so we've identified seven infections with these two pathogens that are associated with raw milk from the Hartmann farm."
Both pathogens cause diarrhea and vomiting.
Campylobacter is a bacteria. It's the most common bacterial source of food borne illness.
Cryptosporidium is a parasite which can be life threatening in people with weakened immune systems. Smith says the new cases occurred in July and August.
"Four children and three adults, young adults and they're from the Twin Cities area here," Smith said. "And all have recovered."
Smith said the health department used information gathered at the Hartmann farm last spring during its E. coli investigation to link the farm to the most recent illnesses.
As part of those searches, investigators took samples from animals, manure and other sources.
Smith said investigators tested those samples for campylobacter and cryptosporidium. In the four recent cases of cryptosporidium they found a genetic match between the parasite found in the victims and those found on the farm.
In the three cases of campylobacter, researchers matched two of the cases to bacteria found on the farm. In the other case, Smith said he believes the earlier investigation simply didn't capture the specific campylobacter strain. But he still contends the illness traces back to the Hartmann operation.
On a typical farm, he said, there may be as many as ten different campylobacter strains present.
Smith said its unclear exactly how those sickened got the raw milk. The state agriculture department embargoed all Hartmann food sales after the E. coli outbreak last spring. Hartmann challenged that action in court. A district court judge heard the case last summer, but so far has not issued a ruling. It's not clear whether Hartmann in still allowed to sell raw milk on his farm as Minnesota law permits.
But Smith said there's no information that Hartmann is actively distributing the raw milk.
"What we've been hearing is that the people have been going and getting it from the farm and then bringing it back to the drop-off site in the Twin Cities to distribute," Smith said.
Smith said he's also concerned that some of the people who became ill received the Hartmann dairy product from friends or neighbors who did not tell them the source.
Hartmann's attorney, Zenas Baer, denied any connection between the illnesses and Hartmann's dairy products.
"The Hartmanns are testing their products regularly. Nothing has shown up in their tests," he said. "They have had no complaints from their consumers. So where these folks are coming from, Hartmann has no clue."
Meanwhile the health department says it has identified 47 cases of illness traced to consumption of raw milk that was not from Hartmann's farm.
No two cases were linked to the same source. Smith said its important for people to consider the risks of raw, or unpasteurized milk, especially for young children.
Gallery
1 of 1