A chat with Minn. native Thomas Nides, No. 2 at State Dept.
Thomas Nides, one of Minnesota's most influential people in Washington, is being sworn in today as deputy Secretary of State -- the No. 2 position in the department.
Nides, a native of Duluth, had been working as chief operating officer for the global financial firm Morgan Stanley before President Obama appointed him to his new post.
Now, he's serving as the COO for the State Department -- working alongside Secretary Hillary Clinton to advise the president and Congress on foreign affairs.
MPR's Cathy Wurzer caught up with Nides in Washington, and he talked about his duties at the State Department.
Gallery
1 of 1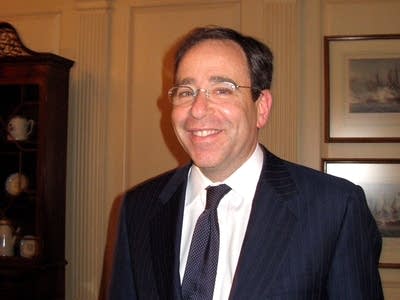 Grow the Future of Public Media
MPR's budget year comes to a close on June 30. Help us close the gap by becoming a Sustainer today. When you make a recurring monthly gift, your gift will be matched by the MPR Member Fund for a whole year!