Background checks are latest gun rights battleground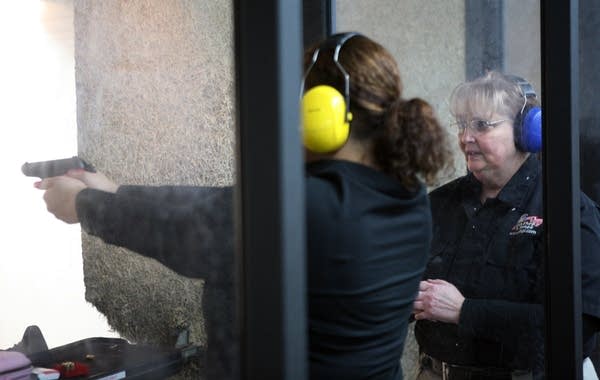 Bill's Gun Shop in Robbinsdale is as good a place as any to begin a conversation about guns in Minnesota.
"When it comes to assault-style weapons or handguns, we're definitely the go-to place in the state," owner John Monson said.
Monson's timing couldn't have been better when he bought the shop in 2003. That year, the Minnesota Legislature passed a law making it easier for gun owners to carry weapons on their person. When it finally passed muster in the courts two years later, gun buyers flocked to exercise their new right to carry.
State law makes obtaining permission to buy a handgun a two-step process. Prospective buyers must first secure a permit from local law enforcement and pass a background check. Then, at the gun shop, the clerk performs a phone check with the FBI's National Instant Criminal Background Check System, or NICS.
If some state legislators have their way, Minnesota will soon eliminate the local background checks. Republican proponents say they duplicate the federal background check and impose a burden on local police.
A critic of the measure, State Rep. Sheldon Johnson, DFL-St. Paul, said it would amount to "the single largest repeal of gun safety law in decades."
Monson estimates only about 3 or 4 percent of his customers are rejected by federal officials.
He thinks the checks are duplicative, but is neutral on the push to eliminate local checks, noting that there could be a downside for gun shops.
"I would rather have the people that get weeded out of the process get weeded out earlier on than have them coming to the store and then being rejected, Monson said.
Minneapolis rejects about 10 percent of the 1,500 purchase permit applications it receives each year, according to Minneapolis Police Lt. Chris Hildreth said.
Hildreth, who is responsible for determining who should not receive a permit, said Minnesota's background checks do screen people who could sail through the federal system. For example, he said, mental health histories don't feed into the federal system.
In Minnesota, permit applicants fill out a consent form giving authorities access to mental-health records.
"It falls under that mental health part of the state statutes that we can say 'no, you shouldn't have a gun.' " said Hildreth, who recounts a conversation with a recent applicant whose paperwork showed he had not completed treatment.
" 'You're a danger to yourself and you're also dangerous to other people,' " Hildreth said he told him. " 'You're hearing voices and you know, you're not oriented to time and place.' "
Hildreth conducts 11 different checks on applicants, including searching records in previous states. Since not all states feed into the federal system, scouring by local departments can make up for some of those gaps.
One of the arguments at the capitol for scrapping the background checks is that they impose a burden on local law enforcement. But Hildreth said background checks are not an imposition his department has complained about.
"Nobody from the Legislature -- no investigators, no aides, no legislators -- even called and talked to any of us," he said. "We would think that as the largest city in the state, that has significant crime problems that are in the paper and often on the news, that somebody would call and ask us 'what do you think about that?' And nobody called and asked. It was just sort of done."
Police departments do incur some cost in running background checks on would-be gun purchasers. By law they're not allowed to charge a fee. However, Sheriffs' Offices that issue weapon-carrying permits that also serve as purchase permits can charge up to $75.
It's hard to calculate what effect ending local checks might have on crime rates, shooting incidents or gun deaths.
In both Minnesota and Wisconsin - a state without a permit to carry law -- crime has been falling for 20 years, said Ross MacMillan, a criminologist at the University of Minnesota, But when MacMillan compared what's happened to violent crime and other felonies in the two states since Minnesota's permit law went into effect in 2005, he noticed an appreciable decline in Minnesota relative to Wisconsin after 2005.
However, while MacMillan's analysis identifies a coincidental link between the carry law and crime trends, it doesn't establish a causal link. Hildreth, of the Minneapolis police, is among those who credit the drop on factors other than the gun law.
"We had a program to go out and attack crime, and really started managing it and counting it and figuring out what we did to make it go down," Hildreth said.
Crime statistics also don't show the entire picture of gun violence.
Jon Roesler, the injury and violence epidemiologist at the Minnesota Department of Health, also factors in suicides and unintentional injuries. For him, the picture of gun violence since the 2005 permit to carry law took effect is mixed.
In 2006, gun injuries peaked in Minnesota. In 2008, the state saw its highest year ever for suicide by firearm.
But for all the data at his disposal, Roesler can't calculate how changes to Minnesota's gun laws might affect gun injury numbers. He has no way of knowing whether the guns involved went through the legal permitting process.
"Last year, the Legislature passed a statue that said the health department shall not collect any information about gun ownership" when studying shooting data, he said. That means the department cannot review if the person who fired the weapon legally owned it or had a permit to carry it.
The legislature was very clear," Roesler said. "They do not want the health department addressing that question."
The proposal to eliminate local background checks for gun buyers has passed one House committee, but doesn't have a Senate author. Gov. Mark Dayton has said he opposes a change in the law.
Gallery
1 of 1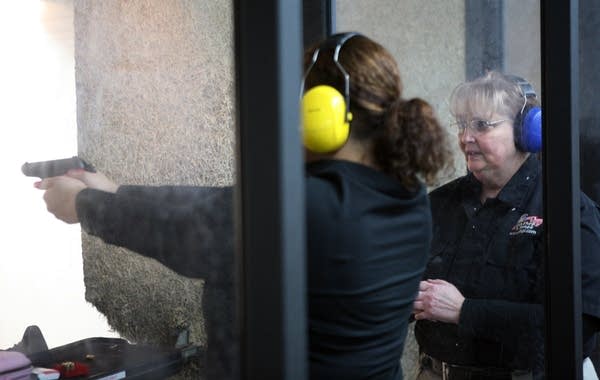 Your support matters.
You make MPR News possible. Individual donations are behind the clarity in coverage from our reporters across the state, stories that connect us, and conversations that provide perspectives. Help ensure MPR remains a resource that brings Minnesotans together.