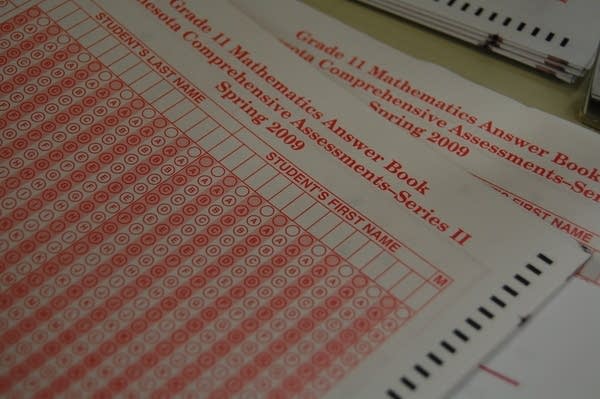 A new generation of standardized tests made their debut in Minnesota this week. The state is in the middle of shifting away from paper tests — where you fill in a bubble with a number two pencil — towards tests given entirely on computers.
This already happens for the state's MCA science test, but that test isn't considered 'high stakes' because it's not tied to the federal No Child Left Behind law. But this week, students started taking the high-stakes math test on computers. More than 2,000 have already done so, and thousands more are scheduled to in the next two months.
Dirk Mattson, who oversees standardized testing and assessment for the Minnesota Department of Education, joined MPR's Tom Crann to talk more about the new standardized testing.