Foreclosure rate slows, but still at record high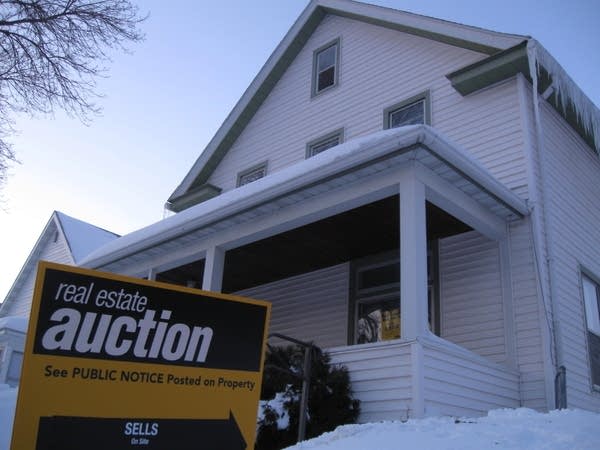 In the five years since Kari Musil lost her own home, she and her 18-year-old daughter have moved three times.
A musician, composer and teacher, she bought her house in east St. Paul in 2004. But after her daughter's health problems required seven surgeries in one year, she ran up thousands of dollars in hospital bills and fell behind on her mortgage payments.
She applied for a loan modification to lower her approximately $1,700-a-month Wells Fargo home mortgage. But the application process was too lengthy for her to save her house from foreclosure. In 2006, Musil, a single mom, sold it in a short sale.
Many others who have suffered economic misfortunes during the housing crisis weren't so lucky. Since 2007, more than 100,000 Minnesota homes have been lost to foreclosure. It's a significant milestone. While the rate of foreclosure has slowed since its peak three years ago, it's still at a historic high.
The housing crisis continues to disrupt people's lives, including those of Musil, 50, and her daughter.
Since losing their home, they've criss-crossed St. Paul, moving from apartment to apartment. Their financial situation became so precarious that Musial feared they'd become homeless.
"We look back on that time as the worst time in our life: the first apartment, the first two years after the foreclosure," she said.
Though Musil's situation was painful, it was far from unique as the housing bust rippled across the state.
According to data compiled by affordable housing nonprofit Housing Link, more than 20,000 homes were lost to foreclosure in 2007. In 2008, the crisis peaked at more than 26,000 foreclosures.
The crisis is far from over. During the first quarter of 2011, more than 5,300 homes were foreclosed upon, down by more than 20 percent over the same period in 2010, but pushed the state total since 2007 over the 100,000 mark.
"One-hundred thousand is a tremendously large number of homes that have gone through foreclosure," said Ed Nelson, spokesman for the Minnesota Home Ownership Center. He said many families are still struggling to make ends meet.
"There is no part of the state of Minnesota that is unaffected by these foreclosures," he said."
The reason? The sluggish economy.
Unemployment and underemployment are the driving forces behind foreclosures in Minnesota today, Housing Link research manager Dan Hylton said.
"People that are a couple of paychecks from not being able to pay their mortgage, losing their job or not being able to find a job," he said. "They don't have the equity in their home, while the values are still so low to be able to work themselves out of a difficult situation."
Hylton expects it to take several more years before Minnesota's housing market turns around.
This month, Musil and her daughter are moving again — this time to a two-bedroom house on the west side of St. Paul. It's a rental house, but that doesn't bother her.
"You see commercials on TV about having this perfect credit score and having a savings account and all of that stuff," she said. "And I kind of laugh when I see that because I just know that I'll never be doing that, and it doesn't really bother me anymore."
Musil doubts she'll be able to buy a home again any time soon. Her phone continues to ring with calls from bill collectors. She said losing her home has changed her view of homeownership.
"You know, I've kind of lost that whole thing about having a house. Owning a house just didn't seem as great as everyone said it would be."
Gallery
1 of 1