American Indians see lessons in sweat lodge trial
By FELICIA FONSECA, Associated Press
PRESCOTT, Ariz. (AP) - Self-help author James Arthur Ray faced more than a judge at his sentencing last week for a sweat lodge ceremony that left three people dead. Members of the American Indian community sat through almost the entire trial in silent protest of Ray's use of a sacred tradition.
Ray is serving two years in prison after a lengthy trial that ended in a trio of negligent homicide convictions and that made little mention of Native culture and traditions. He has vowed not to hold another sweat lodge ceremony.
But whether Ray learned not to misappropriate cultures remains to be seen, said Ivan Lewis of the Fort McDowell Yavapai Nation.
Grow the Future of Public Media
MPR News is supported by Members. Gifts from individuals power everything you find here. Make a gift of any amount today to become a Member!
"He desecrated our ceremony, he abused it," Lewis said Wednesday. "He used it in any way that he could just to get his money. He was told before not to do that, and he's paying for it now."
Sweat lodges are commonly used by American Indian tribes to cleanse the body and prepare for hunts, ceremonies and other events. They typically hold no more than a dozen people, compared with more than 50 people inside the one Ray led near Sedona in October 2009.
The ceremony involves stones heated up outside the lodge, brought inside and placed in a pit. The door is closed, and water is poured on the stones, producing heat aimed at releasing toxins in the body. In traditional ceremonies, the person who pours the water is said to have an innate sense about the conditions of others inside the sweat lodge, many times recognizing problems before they physically are presented.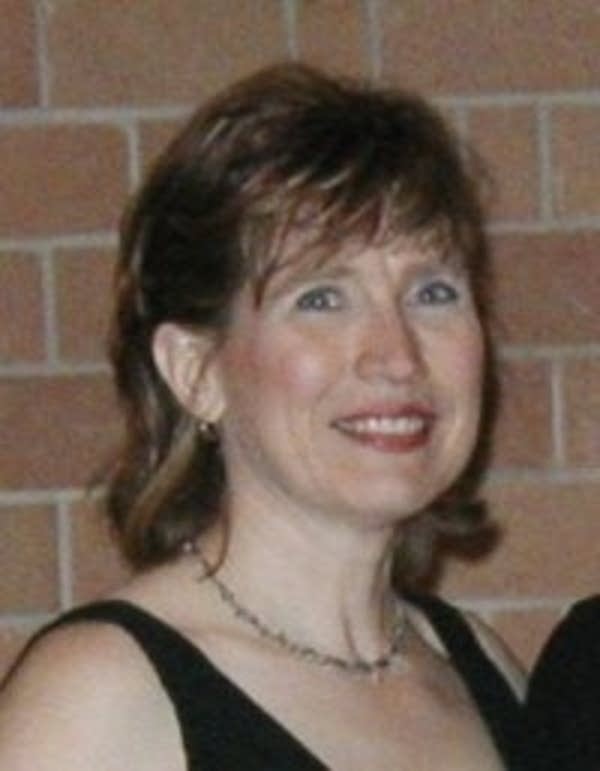 Day after day, Lewis and his companion, Cheryl Joaquin, slipped into a central Arizona courtroom to listen to trial testimony. Prosecutors hardly mentioned a sweat lodge, instead referring to Ray's event as a "heat endurance challenge." Most of the participants had never been in one before.
The families of the victims -- Kirby Brown, 38, of Westtown, N.Y., James Shore, 40, of Milwaukee, and Liz Neuman, 49, of Prior Lake, Minn. -- asked Lewis and Joaquin to keep in mind their loved ones when they could not be in court. The couple wore bracelets bearing Brown's name, given to them by her parents. On the day Ray was sentenced, Joaquin's children handed a single red rose to the victims' families to promote healing.
Brown's mother, Virginia, expressed sorrow "that their sacred traditions were defiled in this event."
"We have experienced hundreds of years of generational transgressions against our way of life and the value of human life for the purpose of power and greed," Joaquin, of the Gila River Indian Community, wrote as Ray was being sentenced. "Today we pray and envision a time of unity for all mankind, with a humble understanding of love, peace and harmony."
Lewis was among a group who sued Ray following the ceremony, alleging that Ray violated the Indian Arts and Crafts Act by running the sweat lodge. A federal judge dismissed the civil complaint, saying the act applies to goods, not services.
Bill Bielecki, an attorney representing the Black Hills Sioux Nation Treaty Council on South Dakota's Pine Ridge reservation, said the trial would encourage non-Natives to focus on safety when running sweat lodge ceremonies.
"They're going to look at the facts," said Bielecki, who also was party to the lawsuit, "You don't use a large sweat lodge, you make sure people can leave and you don't coerce the occupants into staying beyond their limits or capabilities. If you do that, then you avoid gross negligence."
Ray touted his sweat lodge ceremony as "hellacious hot" and said he learned from a Native American shaman. He told participants shortly before they entered the structure that he would incorporate teachings from different cultures and religions, according to an audio recording played by prosecutors. Ray said a friend once told him: "no one has been in a sweat lodge until they've been in your lodge."
He charged more than $9,000 to participants of his five-day "Spiritual Warrior" event that culminated with the sweat lodge.
Three people died and 18 others were hospitalized, yet others emerged with no problems. The deaths and illnesses sparked outrage among American Indians, who drew distinctions between what Ray did and what would be considered a traditional American Indian sweat lodge.
Jonathan Ellerby, author of "Return to The Sacred: Ancient Pathways to Spiritual Awakening," said the trouble Ray encountered suggests a breakdown in either training, facilitation or the unskilled blending of materials and practices.
"Sweat lodges and fasting are ancient traditions that promote health and healing when done well," said Ellerby, a non-Native who also has run the ceremonies. "The trouble is that anything that can help, if misused or poorly delivered can hurt, even kill. This raises a lot of questions (about) qualifications, cultural appropriation and intent."
Arizona lawmaker Albert Hale introduced a bill shortly after the ceremony to sanction the use of American Indian ceremonies off tribal land for profit and without permission. But he pulled it after others raised concerns about government regulation of religious practices.
Hale, former president of the Navajo Nation, said Wednesday that the lessons from Ray's trial don't apply only to Ray.
"The lesson should also be to the people who want to participate," he said. "They have to take care and make certain the person advertising himself to be an expert in the area is indeed an expert."
Ray's supporters testified during the sentencing phase that his qualifications to lead physical activities mattered little to them because they trusted him to keep them safe.
"It should matter now," Hale said.
(Copyright 2011 by The Associated Press. All Rights Reserved.)
Gallery
1 of 1