Support grows for abolishing property tax in ND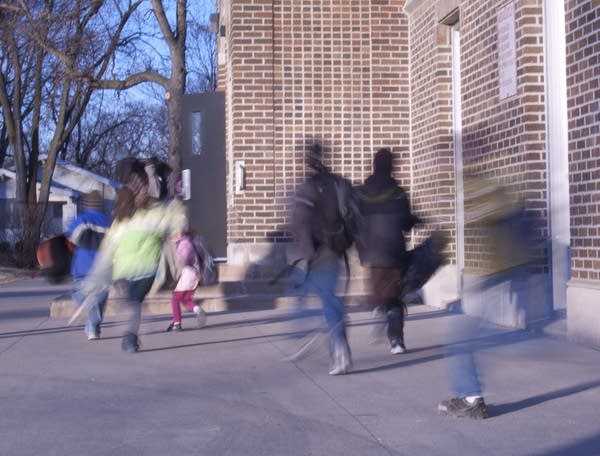 Many Minnesota residents expect a bigger bill when their property tax statements arrive this month. But across the border, North Dakota residents are considering a proposal to make the state the first in the nation to abolish property taxes.
Supporters gathered more than 28,000 signatures to put that question on the ballot next June.
Backers of the measure say there's plenty of revenue to go around without property taxes. But local government officials say eliminating property tax would create chaos.
That worries officials like Terry Traynor, assistant director of the North Dakota Association of Counties.
Grow the Future of Public Media
MPR News is supported by Members. Gifts from individuals power everything you find here. Make a gift of any amount today to become a Member!
"I'm fearful that it has a possibility of passing," Traynor said. "The proponents have a very attractive message to sell: Do you like property taxes? If you don't, vote for this and they go away."
North Dakota counties get about 60 percent of their revenue from property tax, Traynor said. According to a ND Tax Commissioners report, cities and schools also depend heavily on property tax collections. Schools levied $331 million in 2010, counties $219 million and cities $113 million.
If that revenue disappears, the effects would be dramatic, Traynor said.
"Jan. 1 of 2013 every local government in the state of North Dakota will go bankrupt," he said. "We'll have to stop plowing snow and teaching kids, because there just won't be any money after that."
In the north central North Dakota small town of Carrington, population 2065, Mayor Don Frye wonders if businesses will build in his city if the snow isn't plowed, or the sewers don't work.
Frye, also the president of the North Dakota League of Cities, said if cities lose the authority to tax property, they will be totally dependent on state aid. And that is a recipe for disaster, he said.
"All you have to do is take a look at the state of Minnesota. When budget funding is tight, some of the first things that are cut are local revenue sharing, whether it be for schools, counties, townships, cities," Frye said. "It puts an unfair burden back on the local entity, and with the elimination of the property taxes you have very few options on how to replace that funding."
Those are just scare tactics, says Charles Tuttle. He's one of the organizers behind a measure to abolish property taxes. North Dakota has plenty of revenue, Tuttle said, and for example, oil revenue pours into the state treasury and sales tax collections are up 30 percent this year. He said the state can pay for essential services without property taxes.
"They can tell everybody this is what pays for schools, this is what pays for local government. Without this you won't have police, you won't have fire," Tuttle said. "I don't think property tax money is printed on any different printing press or is any different color. It's the same dollar that comes from the sales tax."
Eliminating property taxes would put more than $800 million back in the pockets of property owners, stimulate the economy and create thousands of jobs, Tuttle said, referencing this study from a Massachusetts free-market think tank.
"The pitch is very simple. It's do we want to grow the economy of North Dakota because we can," Tuttle said. "We're having the discussion because we have oil money. But the oil money is not what's going to pay for this. It pays for itself."
Teplacing property tax revenue would require a doubling of sales tax or tripling income tax, state officials said. But Tuttle said that won't be necessary because economic growth will bring in more revenue.
School boards are anxious about potentially losing a third of their funding.
The state just finished a multi-year effort to create a more equitable school funding formula, said Jon Martinson, North Dakota School boards executive director. Eliminating property tax would create chaos, he said.
Getting voters to look past the catchy slogan used by supporters of the property tax repeal will be challenging, Martinson said.
"They do in fact have a wonderful message. It's concise, it's succinct and people understand it. No property taxes," Martinson said. "Our effort is unfortunately more complicated and we don't have as concise message we can give because the devil's in the details."
Martinson expects the debate will take center stage in the state early next year.
Gallery
1 of 1