Dining with Dara: Best local food books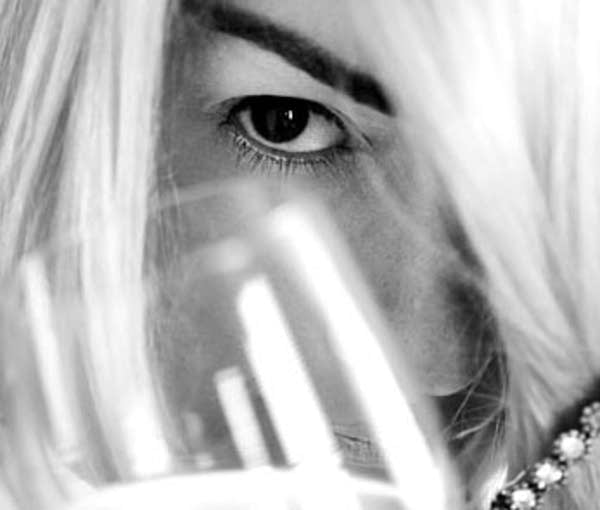 Tom Crann: It's the time of year when a foodie's thoughts turn to gift-giving. Our food writer, Minnesota Monthly's Dara Moskowitz Grumdahl, is here with her top three picks of the year — to get and to give.
Dara Moskowitz Grumdahl: I have narrowed down this year's bumper-crop to a top three, and I've divided them into genres: history, drinking, and cooking.
TC: History?
DMG: History you can eat-and drink. The local writer Elizabeth Johanneck released a book this year titled "Twin Cities Prohibition: Minnesota's Blind Pigs & Bootleggers."
It's a great addition to the library of anyone who collects local Prohibition-era gangster lore. (Paul Maccabee's Dillinger Slept Here is the classic tome in the genre.) My favorite part about Johanneck's book is that she visits a bunch of former-speakeasies which are still operating as restaurants, like:
• The 5-8 Club, in south Minneapolis
MPR News is Reader Funded
Before you keep reading, take a moment to donate to MPR News. Your financial support ensures that factual and trusted news and context remain accessible to all.
• The Tavern, in Northfield
• M St. Cafe, in the basement of the St. Paul Hotel
• Phil's Tara Hideaway, in Stillwater
I'd been to all these places, but knowing that they were all speakeasies gives a layer of texture to living in the Twin Cities that I hadn't had before. There are speakeasies all around!
TC: Speaking of drinking ...
DMG: Culinary cocktails, artisan cocktails, boutique cocktails, whatever you want to call them, they're the subject of a fantastic book: "Northstar Cocktails."
They've also been the rage in the Twin Cities ever since 2005, when La Belle Vie relocated to Minneapolis from Stillwater, setting up Johnny Michaels, the head bartender at La Belle Vie, opened up La Belle Vie's cocktail lounge, bringing culinary techniques with him.
He uses ingredients like verjus, a traditional sour juice made from unripe wine grapes, balsamic vinegar, fresh lemongrass, cardamom pods, white-tipped tea — everything you'd find in a high-end kitchen is fair-game for the bar.
To say Michaels is a local legend doesn't quite capture it, he's famous in culinary circles for his work at La Belle Vie, but he's equally famous for starting the cocktail programs at: Café Maude, Barrio, Smalley's, and many others. He's also famous for nurturing the careers of other bartenders, especially Pip Hansen, today of the Marvel Bar, who started working for Michaels and went on to his own great heights. (Hansen and Michaels are currently business partners, jointly operating a cocktail consulting firm.)
This book is largely written in Michaels' own wry, seen-everything, accepted-everything voice, which is terrifically appealing, but the recipes are both his own and those of his fellow members of the North Star Bartenders' Guild, a loose affiliation of 40 or so of the most passionate local cocktail makers, who band together now and then to raise money for charity and trade recipes.
There are great recipes here from Nicholas Kosevich and Ira Koplowitz (once Town Talk, now and ongoing Bittercube Bitters, soon Eat Street Social), Dan Oskey (Strip Club and Joia Soda), Andy Truskolaski (BANK), Gina Kent (Bradstreet Craftshouse) and many more.
The book is laugh-out-loud funny in parts, but I really love it for two reasons. One, it perfectly captures life in these Twin Cities the last few years, when people remember 2008 or 2010 these are the tastes we'll remember. Two, it has some recipes that are very do-able, like:
• The Ivan Putski, a dirty potato vodka martini with black pepper named after an old WWF wrestler
• The Oliveto, an olive-oil touched lemony gin drink by Pip Hansen at the Marvel Bar
• Lemonade Extra Fancy, the best lemonade I've ever had, made with honey and a bit of white balsamic vinegar.
It's also got recipes that go on for pages, made from sub-recipe after sub-recipe, witch special sours, tinctures, and bitters-when you read one of these recipes it suddenly makes paying $12 for a cocktail seem like a flat-out bargain.
Oh, and every dollar of royalties from the book goes to charity! The Society for the Protection of Animals, International; reflecting Michaels great love of dogs. It's always been neck-and-neck with dogs and cocktails, which really is man's best friend? Now you don't have to choose.
TC: But man does not live by drink alone.
DMG: No. And my favorite cookbook of the year is by a local blogger, novelist, and bread-baker named Brett Laidlaw. The book is called "Trout Caviar: Recipes from a Northern Forager," and it's an astonishing trove of recipes using the things that grow so well here: beets, turnips, watercress, kale, mushrooms, pheasant, fresh ham.
One of the great difficulties of cooking in Minnesota is that there's no received local cuisine; we're always trying to make two things fit that don't really. That is, what's actually available and good in the farmer's markets, and what they're telling us to do in an Italian cookbook.
Laidlaw lives deeply in the land, and has a real sensitivity to food, a sense of what cuisine is — and his book is a revelation because of it. He even has a recipe for making "capers" out of young milkweed pods. If it catches on it could transform northern cooking in our day.
TC: There you have it. From eating in speakeasies to drinking balsamic vinegar to making capers out of milkweed pods, there should be something for everyone on your list.
Gallery
1 of 2
2 of 2