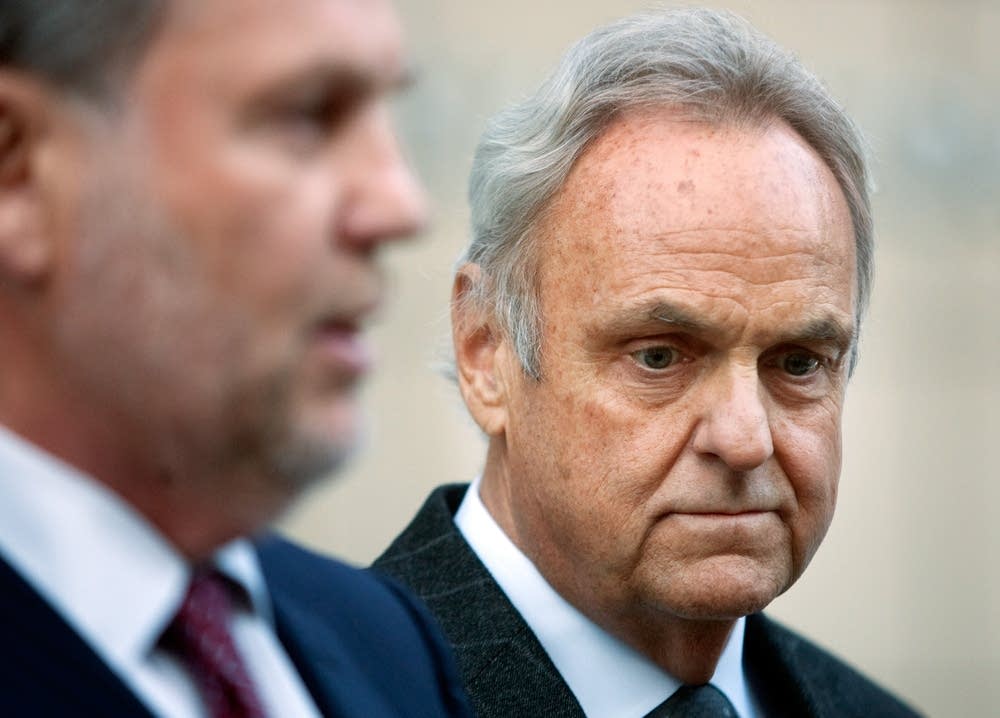 Former Minnesota auto mogul Denny Hecker has been moved out of the general population in the federal prison in Duluth. He's now locked up in a special high-security housing unit.
Hecker's attorney, Brian Toder, says his client's new housing is not considered solitary confinement, since his cell has two beds. But the unit involves separation from the rest of the prison population and extra security measures. Toder says typically inmates in the special units are confined to their cells for 23 hours a day, and are handcuffed whenever they're allowed outside their cells.
Toder said it isn't clear why Hecker is subject to the extra security, but that he hopes to find out by this weekend.
Hecker pleaded guilty two years ago to bankruptcy fraud related to the collapse of his car dealer and rental empire. He is serving a 10 year federal prison sentence.